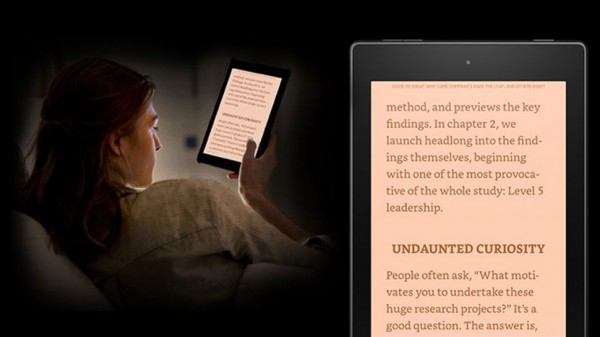 Amazon is returning to its bookish roots with a new tablet aimed squarely at readers.
The Fire HD 8 Reader's Edition comes with an old-school leather case and a year's free subscription to Kindle Unlimited, literature's answer to Netflix.
It's also the first Amazon slate to come with 'blue shade' mode – a setting for night time reading – out of the box.
The retail giant brought the 'blue shade' feature to its existing devices via a recent software update.
Besides the leather cover and free Kindle Unlimited subscription, the device is identical to the original Fire HD 8, with a 1280×800 display, quad-core 1.5GHz processor and 5-megapixel camera on the rear.
It's no iPad killer, but ticks all of the right boxes if you need a tablet solely for e-books.