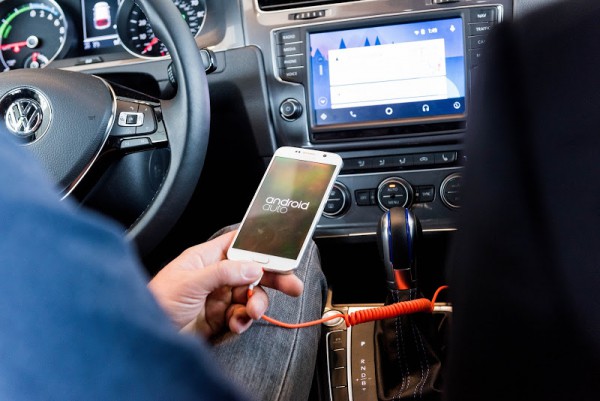 Google has refuted Motor Trend's finding which claimed that Android Auto collects all of sort of data. The report in question stated that Porsche opted to not include Android Auto in its new 911 Carrera and 911 Carrera S because Google's Android solution for automobiles collects information such as vehicle speed, throttle position, oil temperature etc., and transmits it to the company.
The Mountain View-based company said that it accesses only few pieces information through its Android Auto, and that information is used to bolster the navigation suggestions provided through the car's GPS. The company offered the explanation to The Verge.
"Steering this story straight – we take privacy very seriously and do not collect the data the Motor Trend article claims such as throttle position, oil temp and coolant temp. Users opt in to share information with Android Auto that improves their experience, so the system can be hands-free when in Drive, and provide more accurate navigation through the car's GPS."
American automobile magazine Motor Trend in an article on Monday, citing its own sources, claimed that the reason Porsche chose only Apple CarPlay and didn't include Android Auto is over its concerns for its customers' privacy. In the article, the publication alleged that Google wants a complete OBD2 dump (the dashboard that contains all sorts of diagnostic and performance information). "Basically Google wants a complete OBD2 dump whenever someone activates Android Auto," the report stated. Google has denied the allegations.
TechCrunch reports that Google had initially asked for deeper data set – much more information – and that Porsche could have declined Google's solutions long back. At this point, it is unclear whether that is indeed the reason why the car company made the decision to switch to Apple's CarPlay, whose products are supposedly stronger from privacy standpoint.