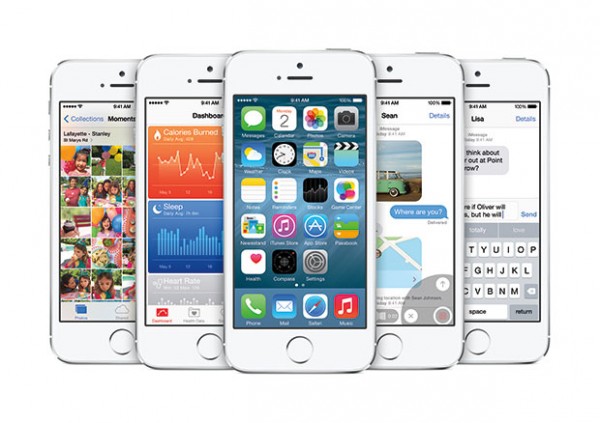 OS X Yosemite was just one part of the announcement at the WWDC yesterday. Apple also announced the next version of iOS – iOS 8 for iPhone, iPod touch and iPad devices. Apple claims the new operating system for mobile devices is faster, cleaner, more intuitive and packed with features. Let's take a look at the features in more detail.
In iOS 8, the Photos app and iCloud Photo Library now gives complete access to all photos and videos anytime, anywhere.
Conversations in Messages now features Tap to Talk to share voice messages, Group messaging now gives you the ability to add and remove contacts, leave a conversation and the option to not be disturbed.
The biggest highlight of iOS 8 we feel is the new Health app that gathers info from various health apps and fitness devices and provides with a clear and current overview in one place. iOS 8 offers developers the ability for health and fitness apps to communicate with each other.
Predictive keyboard also finds its way to iOS 8's QuickType keyboard. QuickType learns words, phrases and is encrypted on your device.
Furthermore, there's iOS 8 features Family Sharing that allows up to six family members to share app and game purchases, photos and calendars within the same household, improved enterprise feature, extended Spotlight capabilities and continuity features that Apple announced with OS X Yosemite.
The iOS 8 beta and SDK are available immediately to iOS developers. iOS 8 will be available this fall as a free software update for iPhone 4s, iPhone 5, iPhone 5c, iPhone 5s, iPod touch 5th generation, iPad 2, iPad with Retina display, iPad Air, iPad mini and iPad mini with Retina display.