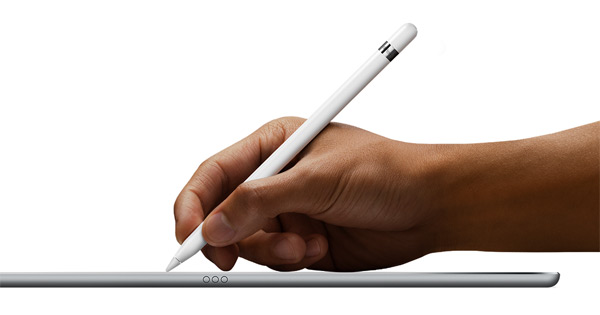 The Apple Pencil has gotten a fair amount of ribbing for its retro name, but it has also sparked some concern based on the awkward position it has to be in to charge. The Pencil is placed into the power port on the iPad Pro, and it just sticks out from there, open to the world and any passing person or pet that might bump into it.
YouTube user Zach Straley popped down to his local Apple Store and bought the last Apple Pencil on the shelf. He took it home, hooked it into the edge of his iPad and proceeded to put it through a gradual torture test, ramping up the stress as he went along.
The video, which was published Wednesday, kicks off with an unboxing and quick demonstration of how the Pencil works. He starts with some wiggling, then graduates to more rigorous tugs and twists. At one point, he notes that he can "hear it cracking" as he picks the iPad up using the Pencil as a lever.
The pencil has a tendency to pop out of the port when pressure is applied. It also performs some acrobatics when yanked from side to side. "It's almost like they designed a hinge inside of this pencil so it would actually bend," Straley says.
The torture test graduates to a setup where the Pencil extends into the air while the iPad sits on a table. I won't spoil the exact results, but the high-tech writing implement ends up sporting an unintentional angle. This just means that you'll want to take some care when charging your Pencil.
There is an illustrious history of torture tests for tech objects. The Apple Watch was subjected to drowning, boiling and dropping earlier this year. That makes the Apple Pencil's trials seem a bit tame, but there's still time for someone to try sharpening it in one of the those crank-handle pencil sharpeners.