The Apple Watch has been on sale for almost a year, which means the rumour mill has started churning out rumours regarding the upcoming Apple Watch 2. We discuss the latest Apple Watch 2 rumours including its release date and possible features.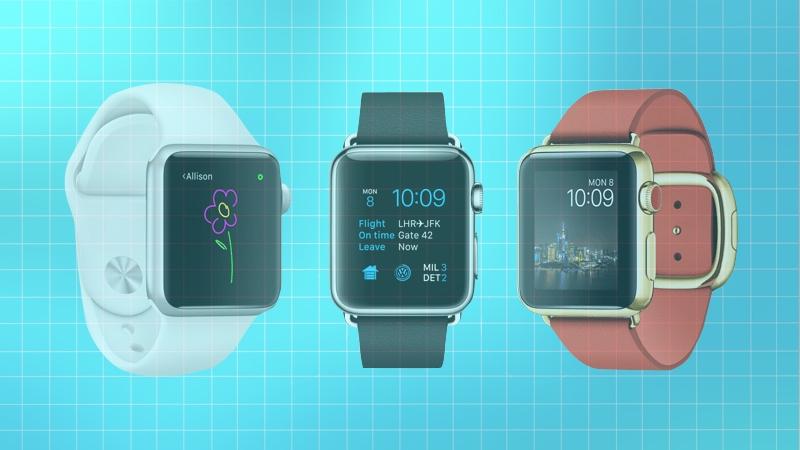 When Apple announced its much-anticipated Apple Watch back in September 2014, people got very excited about the concept of an Apple-designed smartwatch. Fast forward to today, the Apple Watch has been on sale for quite some time and with 2016 drawing ever closer, people are starting to think about the next-generation Apple Watch, the Apple Watch 2.
When will the Apple Watch 2 launch, and what new features can we expect? In this article, we round up all the rumours we've heard regarding the yet-unannounced Apple Watch 2. Also, we list the features we're hoping Apple will include in the second Apple Watch, and why they would improve users' experience.
Apple Watch 2 release date rumours: When will the Apple Watch 2 be announced?
Though there is no solid release date for the second generation Apple Watch 2, we expect it to be announced in March 2016 with an April 2016 launch, as Apple follows a yearly cycle with many of its devices – for the past few years iPhones have always been announced in September, etc.
It's looking like this prediction might come true. According to reports Apple will hold its next event in March 2016, at which it will unveil the Apple Watch 2, alongside the rumoured iPhone 6c and the iPad Air 3.
A 9to5Mac report suggests that the Apple Watch will appear at that event but that it won't ship until April, a year after the first Apple Watch went on sale.
However, one analyst claimed prior to the March event rumours that we may be seeing an Apple Watch a bit later – possibly not until May, June or even later in 2016.
Another rumour regarding the release date of the Apple Watch 2 comes from China – more specifically, the chairman of Quanta, Barry Lam. Quanta manufactured the first-generation Apple Watch, and we expect they'll also be the manfuacturers of the second-generation device, so when the chairman announced a general release date window at an investors meeting, people paid attention. According to reports, Lam claims that we'll be seeing limited stock of the Apple Watch 2 near the end of Q2 2016, with more stock becoming available in Q3 2016. Based on this, it looks like the Apple Watch 2 will have a possible June 2016 release date, which falls in line with the analyst claims above.
Apple Watch 2 rumours: Apple Watch 2 could feature a suite of health sensors
In an interview with The Telegraph, Tim Cook hinted that the company may make a medically approved device, but it wouldn't be the Apple watch. Cook explained that the disruption that FDA accreditation would cause to the product release cycle, which ultimately put him off having the Apple Watch vetted for full-blown health use. Although with this being said, it hasn't completely put him off the idea of building a product for use in the medical world:
"We don't want to put the watch through the Food and Drug Administration (FDA) process. I wouldn't mind putting something adjacent to the watch through it, but not the watch, because it would hold us back from innovating too much, the cycles are too long. But you can begin to envision other things that might be adjacent to it—maybe an app, maybe something else."
Ahead of its official launch, there was a lot of talk regarding the Apple's wearable and specifically, that it'd be loaded with health sensors. So far that's not proven to be the case, with heart-rate and activity tracking offering a standard level of fitness tracking, but nothing more. Even though Cook has stated that it'd be a different device, is this just a way of throwing us off the scent of the upcoming Apple Watch 2? It looks like it could come with a full suite of health sensors, which is something we'd welcome.
Apple Watch 2 rumours: Battery life
There was great speculation about the battery life of the Apple Watch on the run up to its (second) announcement. Apple put this worry to bed, claiming that the Apple Watch has an "all day battery life" but would still have to be charged each night, much like the iPhone. The issue with "all day battery life" is that you have to charge it almost every evening, which isn't always possible.
Looking at rivals like the Pebble Time Steel, which has a pretty amazing battery life of around 10 days, it makes the Apple Watch battery seem a bit disappointing. Yes, the Pebble Time Steel uses a less power hungry display, but even a five-day Apple Watch battery life would be better than having to charge it every night.
It also opens up more functionality in the Apple Watch, mainly with regards to sleep tracking. With a longer battery life, users could wear the Apple Watch to bed and get accurate stats about their sleep – information that's pretty popular, judging by the success of apps like Sleep Cycle.
According to a rumour picked up by gforgames, Apple is working with LG and Samsung to produce thinner OLED displays for the second generation Apple Watch to accommodate a larger battery. The larger battery should provide the Apple Watch 2 with a longer battery life, though the report doesn't specify just how long it might last. The report also claims that the Apple Watch 2 will bring no real changes to the screen size, resolution or overall design of the watch, with Apple not jumping onto the round smartwatch display bandwagon any time soon.