Apple Watch wearers now have a GoPro remote control on their wrists.
On Thursday, GoPro updated its iOS app to integrate a new app for Apple Watch, turning the Watch into a remote control for the Wi-Fi equipped GoPro cameras. You can now use the Apple Watch app to start or stop recording, adjust the settings on the GoPro, and tap to add a HiLight (basically a bookmark) to a certain section of video to make it easier to find in the editing room.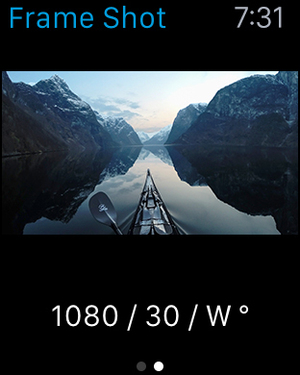 The new Apple Watch app also acts as a remote viewfinder to frame your shots before recording, and you can add a Complication, or shortcut, on the face of your Watch to hit record and capture those easy-to-miss action shots. GoPro's Apple Watch app was first demonstrated during Apple's September event.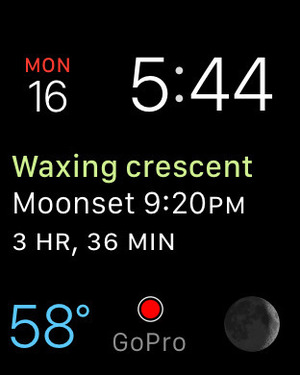 In addition to Apple Watch integration, the update also brought new features to the iOS app, like scrolling through video to find and save a specific frame as a still image. GoPro's iOS app can be used to start or stop recording, transfer video files, and adjust the settings.
These updates will certainly come in handy when controlling Karma, GoPro's forthcoming drone. On Thursday, the company revealed the name of its camera quadcopter that will launch sometime in 2016. Karma will presumably use the iPhone and Apple Watch similarly as a remote control.