Apple's iPhone 7 and 7 Plus smartphones will come with a new processor, the Apple A10 and now some photos of the processor have appeared online.
The new Apple A10 processor can be seen in the photo below, the processor will bring improved performance to Apple's new iPhones.
As well as the new A10 processor the iPhone 7 is expected to come with 3GB of RAM, we recently saw some benchmarks of this new processor which suggest it is faster than the processor in Apple's iPad Pro.
The design of Apple's new iPhones will be similar to that of the iPhone 6S and 6S Plus, although there will be some minor changes.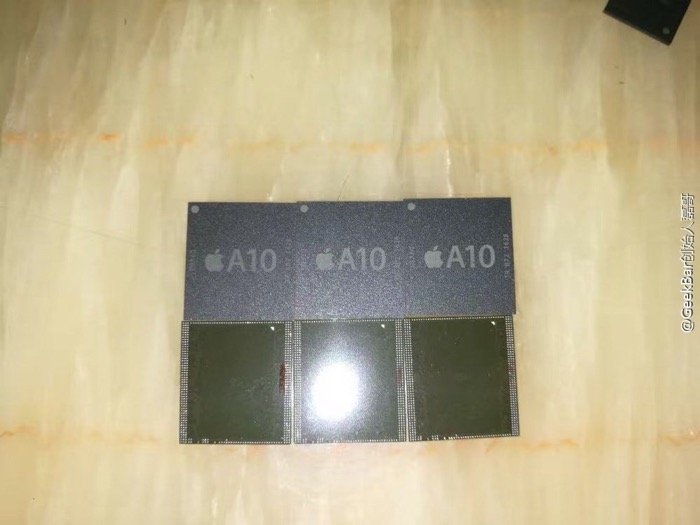 Some of the changes include a pressure sensitive home button, moved antenna lines and the removal of the 3.5mm audio jack, the lightning jack will be used for audio.
Apple are expected to launch their new iPhones next month and rumors have suggested that the handsets will go on sale on the 16th of September.