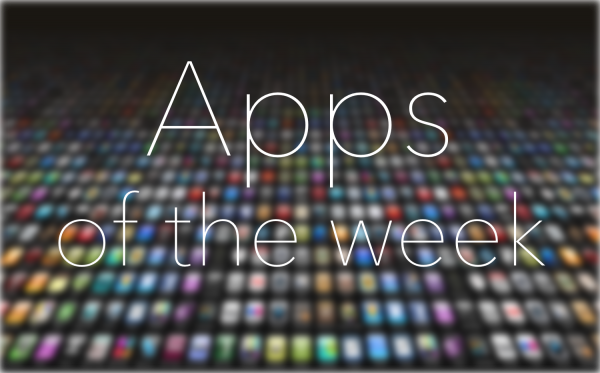 It is the weekend again. But, not everyone will have the joy of sitting on the porch with friends, cracking a cold one and a joke as the hours slowly tick by. Some of us will be pulling weeds in the hot sun, or driving hundreds of miles to visit family, or even working.
No matter what you are doing this weekend, try to make time for relaxing. If you are looking for some new apps and games, check out our list below. You might find just what you need to make your weekend perfect.
Galactic Keep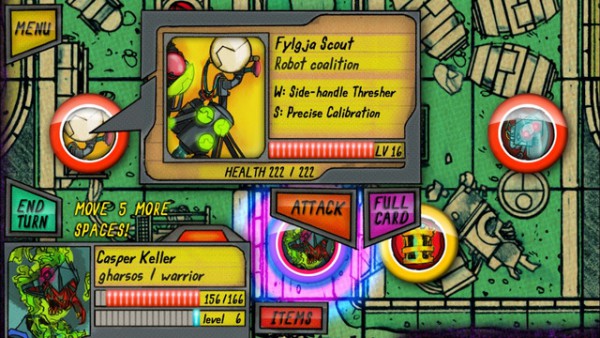 If you are the type of gamer that, somewhere in your past (or possibly present), sat around a table with a group of friends and played such games as Dungeons and Dragons, this is the kind of game you will enjoy. It harkens back to a real tabletop experience, complete with character sheets, maps, and more. There is even a simulated set of gamer's dice for you to roll. As you explore a handcrafted dungeon, you will find loot cards that can give you special items, stronger armor, and even better weapons. Using your newly collected swag, you will be ready to fight off the strange beings you will encounter when entering an unknown room.This game is available for $3.99.
Disneyland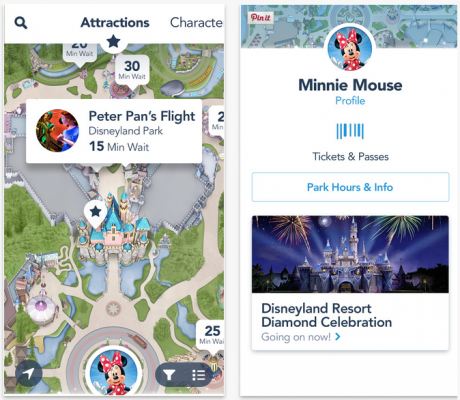 I've been waiting a long time for this app to return to the App Store. There has been an official Disney World app for a while now, but the West Coast theme park hasn't had one in years. With this official app, users can log into their Disney account to scan tickets or annual passes, check park hours and ride closures, and check current wait times for rides throughout the park. You can also find out where your favorite characters will be set up for meeting, search the map for restaurants, and even find out where the closest bathroom is.This app is available for free.
Pac-Man 256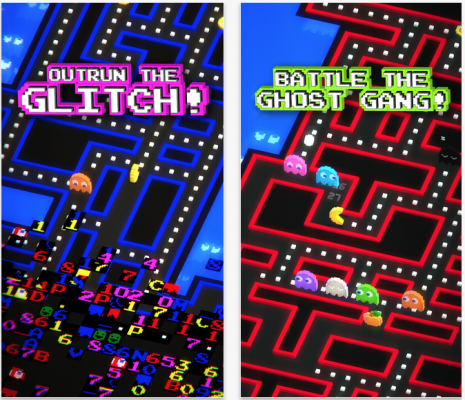 Just when you thought you knew everything about the pellet-munching half circle, a new game comes out that throws it all out of whack. In this endless arcade maze, players control Pac-Man as he chomps though neon mazes that twist and turn. In addition to being chased by ghosts, you are followed by the ever-present, infamous 256 Glitch as it tries to tear your coding apart. There are also special power ups (beyond the power pellets that let you eat ghosts) like bombs, lasers, and stealth mode. While the basic rules of Pac-Man still apply, this is one arcade classic that will really push your limits. This game is available for free.
Arcadia by Iain Pears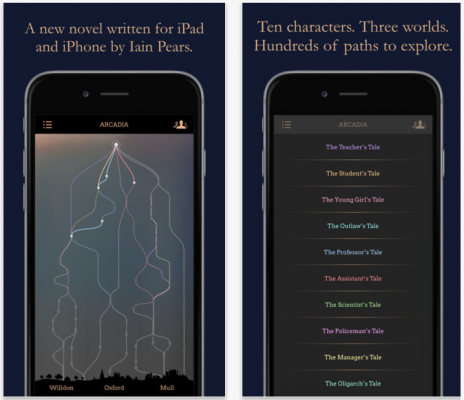 Storytelling has been given a tech boost ever since the iPad, and tablets in general, has been out. From the most basic of kids books with a read-to-me feature, to strange and interesting stories that play out like a game. Arcadia is a new app that takes storytelling to a new level. It stars 10 characters across three different worlds. As you learn about each character, you will see how their lives intersect. You can choose the path of your adventure and follow characters through their interactive adventure. Check out the Notebook to become more immersed in the Arcadia story. This app is available for free.
Glow Monsters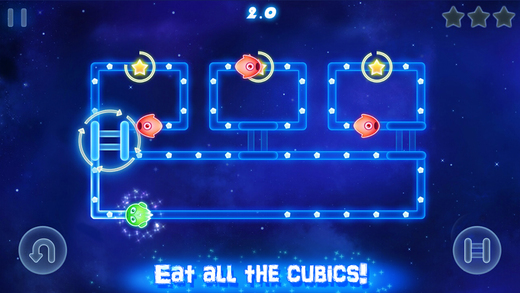 Maybe you are the type of person that just can't stand classic games like Pac-Man getting a lot of changes. Instead of trying to convince yourself that the game is terrible, even though you haven't played it, try a whole new game that has a pellet-munching traveler that eats his way through mazes. In this game, players are constantly being chased by a red foe. However, the only way to get him off your back is to switch the bridge at just the right moment, so he is stuck on the other side of the maze. Hopefully, it will be a side you've already gobbled all of the pellets on. This game is available for free.
LinkedIn Lookup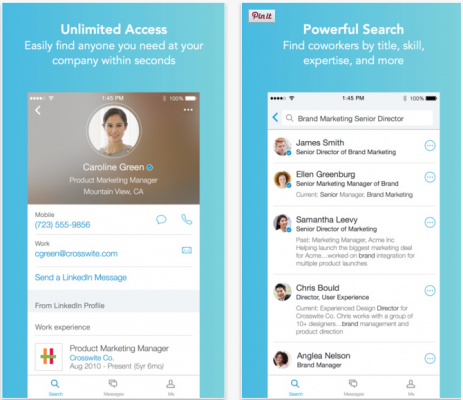 Having hundreds of work related contacts for LinkedIn doesn't really do you any good if it takes forever to find them. With this new contacts app from the official business-networking site, you can get the information you need about the people that will be in your next meeting. You can also look up contacts by skill, title, and more. Of course, the app makes it possible for you to call, text, or email your contacts with one tap. This app is available for free.
Spiral Ride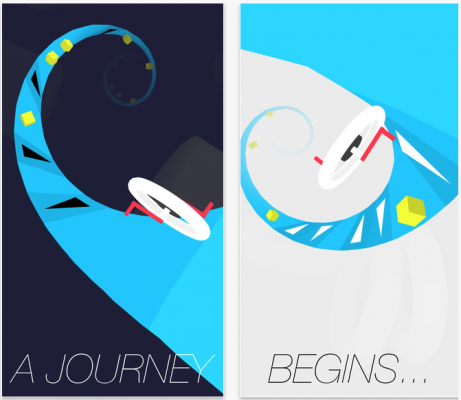 If you loved Impossible Road and just can't get enough of the bang-your-head-against-a-wall action, then you might want to take a moment to absorb this game. You don't tilt to stay on track. However, you must tap the screen whenever the arrows approach in order to switch lanes and avoid being thrown off into the abyss. Along the way, you will collect cubes that add to your score. Don't be mistaken. It is not going to be easy. You've been warned.