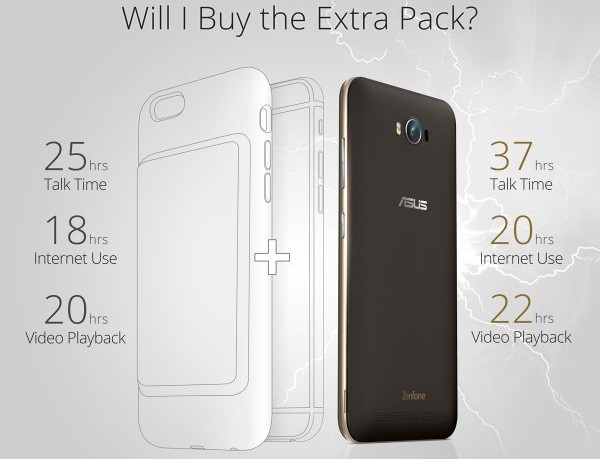 Both Asus and LG have taken a dig at Apple's recently launched Smart Battery Case for the iPhone 6sand iPhone 6. The two tech giants made fun of Apple on Twitter, and at the same time promoted the battery life and form factor of their own smartphones.
Asus on Wednesday posted an image showing the Apple Smart Battery Case along with an iPhone 6/ iPhone 6s against its Asus ZenFone Max smartphone, comparing the total talk time, Internet use, and video playback hours both can offer. The iPhone model together with the battery cover case is said to deliver 25 hours of talk time, 18 hours of Internet use, and 20 hours of video playback. Asus ZenFone Max on the other hand is claimed to deliver 37 hours of talk time, 20 hours of Internet use, and 22 hours of video playback, as per the image.
It is worth mentioning that the iPhone 6s and the Smart Battery Case feature 1715mAh and 1877mAh (via Wired) batteries each, both of which represent a calculated total capacity of 3592mAh, while the ZenFone Max alone features 5000mAh battery capacity.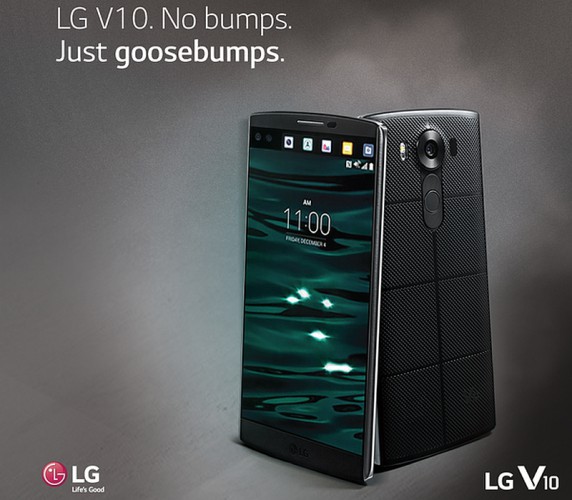 LG Jordan's Twitter handle on Wednesday tweeted an image showing its flagship LG V10 smartphone along with a text stating, "LG V10. No bumps. Just goosebumps." The high-end dual-display smartphone packs a 3000mAh battery under-the-hood.
Apple launched its Smart Battery Case for the iPhone 6s and iPhone 6 earlier this week. Available in Charcoal and White, the case is rated to increase the battery life to offer up to 25 hours talk time and 18 hours Internet browsing over LTE.