Apple surprised many by releasing its $99 Smart Battery Case for iPhone in December. It's almost an admission that battery life on the latest handset's isn't great for everyone and that Apple wants a bigger piece of the accessory pie.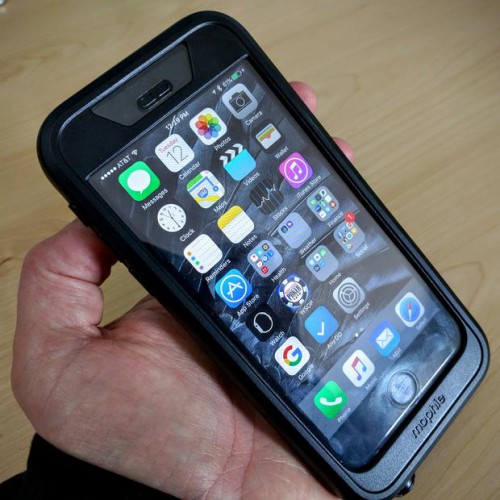 For $30 extra though, those who want a more rugged and waterproof battery case would do well to check Mophie's Juice Pack H2O Pro. I've had an iPhone 6s in one for a few weeks and it works as advertised.
Mophie should sound familiar to iPhone owners as it has long offered battery cases for Apple handsets.
This one is a little different though due to the IP 68 waterproof rating and because it exceeds military standards for protection. The same can't be said for Apple's new case.
And you'll be gaining a fair amount of battery life with the Mophie.
Like the company's Juice Pair Air, I t houses a 2750 mAh power pack over the 1877 mAh capacity of Apple's own battery case. Mophie says that adds 14 hours of talk time, 10 hours of web browsing, 11 hours of video or 50 hours of music playback.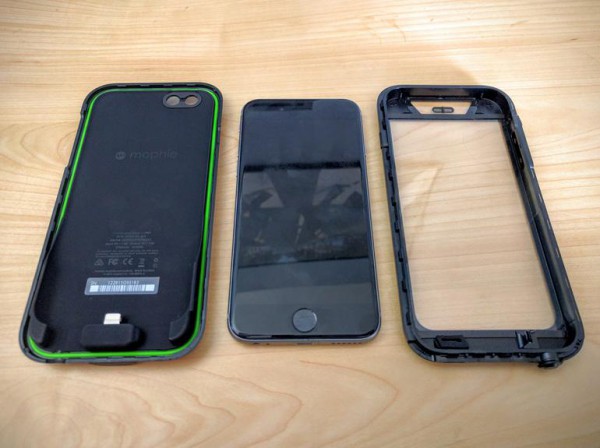 The case itself is a hard plastic and is composed of two pieces that fit together. The back half has foam protection, a green water seal gasket, lightning port and, of course, the additional battery. There are 4 LEDs to see how much juice is left, along with a button to check the power level and button to enable the battery. Charging is done through a sealed USB port with an included cable.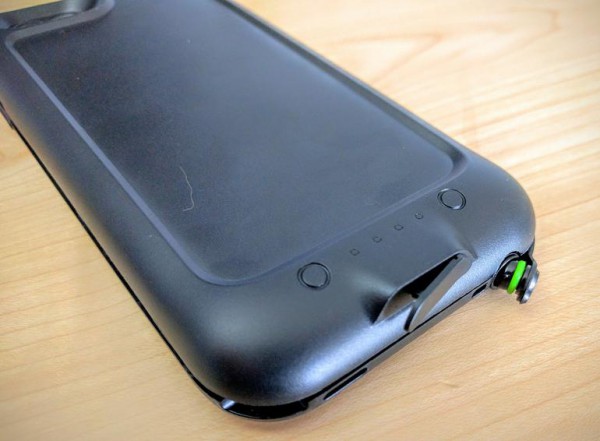 The front side has a thin, see through cover for the iPhone's display and Touch ID sensor (which still works but isn't quite as accurate in my testing), buttons for iPhone controls and a sealed headphone jack to keep the elements out. Mophie includes a headphone jack extender well. There's also a separate screen protector that Mophie recommends applying to your iPhone. Two dozen clips snap together to keep the front and back half of the case sealed.
I didn't time Mophie's battery life tests officially, but I always got through two full days (and then some) when using the Juice Pack H2O Pro with my iPhone 6s.
Submerging my phone completely in water for upwards of 20 minutes didn't bother my iPhone at all when in this case. (Sorry, I'm not going to push the limits!)
The only downside I see is that the battery case – like so many others for the rugged or waterproof crowd – is a bit bulky. However, the rounded sides make up a little for that; I never felt the handset in its case was too big after an initial adjustment period.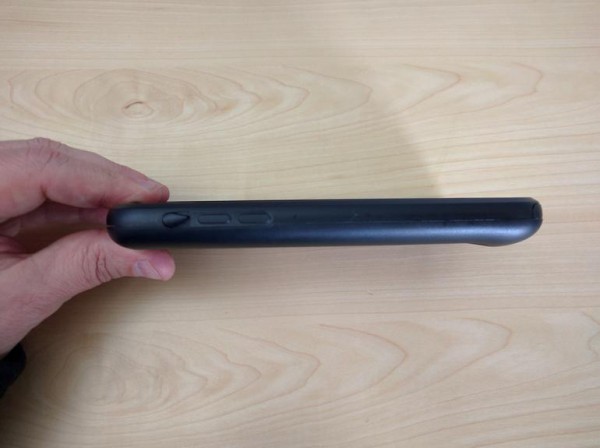 There's no lack of third-party – and now Apple's own – battery cases for the iPhone. Mophie has been a go-to brand for years, however, and the Juice Pack H20 Pro continues the tradition of solid products from the company.
If you don't need waterproofing or rugged protection, this likely isn't the case for you. If you do, however, this is well worth the look.