One of the best laptops of the year now comes in two sizes, both equally sweet.
When Dell's XPS 13 hit it out of the park, it was only a matter of time before the company applied the same winning formula to another laptop. That time came early Thursday, when the company unwrapped the XPS 15.
No surprise, the XPS 15 looks like a bigger XPS 13, with the same InfinityEdge superslim bezel that makes it the "smallest 15-inch on the planet," according to Dell.
Along with the bigger iteration, Dell also upgraded the entire product line to Intel's latest Skylake CPUs and built in a few more new toys.
Why this matters: The XPS 13 was arguably one of the best Ultrabooks of this year. Adding the XPS 15 gives power users more screen real estate, but the new Skylake CPUs are the biggest and best news, for both performance and battery life.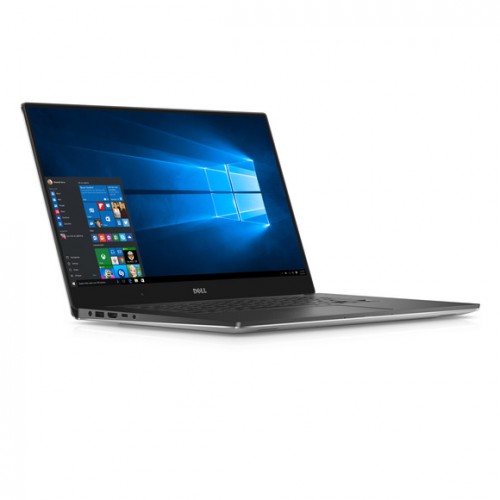 All the latest gewgaws
We essentially got a preview of the XPS 15 with the company's Precision line, aimed at corporate users. Externally they're nearly the same, but there are key differences inside.
Intel's latest Skylake CPU gets inside the entire product lineup, with the the dual-core Core i3-6100H in the base configuration. In the middle, you'll get the quad-core Core i5-6300HQ, while the quad-core Core i7-6700HQ rides on top.
For RAM, Dell skips the slower DDR3L in favor of DDR4, with up to 32GB of RAM. Graphics options include Intel integrated graphics or up to a GeForce GTX 960m with 2GB of GDDR5. Storage options include an M.2 PCIe SSD or a hybrid drive.