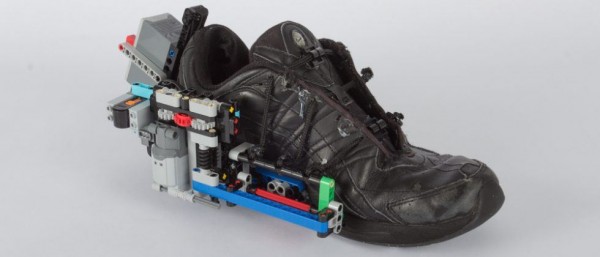 Last fall, Nike unveiled their HyperAdapt sneakers, a pair of honest-to-god self-lacing shoes. Unfortunately they sold for a little over $700, placing them far out of reach for average consumers. However, DIYer Vimal Patel has shown that with a little ingenuity, you can make your own self-lacing shoes powered by Lego. They don't even have to be Nikes!
Patel offers a detailed look at his motorized Lego shoe tightener, revealing that the device can be attached simply through the use of a Dremel and a little hot glue. And let's be honest, who wouldn't want to wear a pair of these over Nike's $720 HyperAdapt 1.0?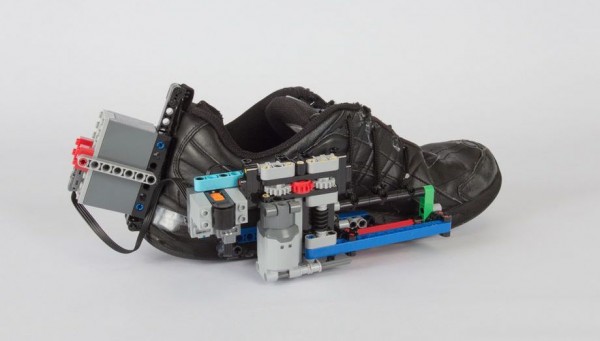 Sure, they might have a bit more bulk and weight over a typical pair of sneakers, but that's a small price to pay for shoes enhanced by the reliability of Lego.
As an industrial designer, Patel admits his shoe design is a "quick experiment," but a quick look at his full portfolio shows he's capable of much more refined designs. He's also clearly well versed in coming up with his own Lego creations, including the A-Team van and a Peel P50, the old British three-wheel micro-car.