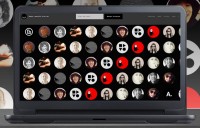 When it launched roughly a month ago, Ello on Thursday made its ad-free philosophy official by incorporating it into a new company charter.
Now converted to a public benefit corporation, the social network has stipulated not only that it will never make money from selling ads or user data, but also that any new owners will have to comply by those terms as well, in the event it's ever sold.
Ello, viewed as a potentially serious Facebook competitor, reportedly has added US$5.5 million in funding to its coffers. The Series A financing round was led by Foundry Group, which also signed and supports Ello's new charter.
Paid Features Coming
Though it quickly became wildly popular after its invitation-only launch last month, Ello has faced considerable skepticism for its "simple, beautiful and ad-free" tagline.
Its investors, however, are gung ho.
"Foundry Group is completely supportive of the Ello mission," wrote Seth Levine, Foundry Group's managing director, in a Thursday blog post. "We'll either build a business that doesn't rely on third party advertising or the selling of user data or we won't build a business.
"Our belief is that there are products and features that Ello can develop that users will be willing to pay for," he added.
The price points may be low, Levine suggested, but if Ello succeeds in building out its ecosystem, this approach could develop into a successful economic model to support business operations and provide investors with a healthy return.
High Volumes Needed
Ello and its investors are "making a big bet that a meaningful segment of the social networking public is tired of ads and dislikes the data-sharing practices of online publishers," said Greg Sterling, vice president of strategy and insights for the Local Search Association.
"Those assumptions are correct for many people," he told the E-Commerce Times, pointing to a recent survey.
The question is, how large is that audience?
"From a business-model perspective, there are ways for Ello to succeed without ads, but it will be challenging," noted Sterling. "The value-added services or functionality that the company eventually offers — whatever that turns out to be — will probably have to rely on significant usage volume — think WhatsApp's $1 annual fee — to be successful."
Still, Ello "has made it out of the gate and received enough funding to make a real run at developing a new social network," Sterling said.
'Not a Big Enough Reason'
It is possible for a social network to survive without selling ads, said Jim Tobin, president of Ignite Social Media.
In fact, "some social networks in China have done this for years, primarily by selling virtual goods," he told the E-Commerce Times. "To start with the premise that ads are a necessity for survival is flawed, even if ads are the easy way to go."
That said, "I'm not convinced that Ello can survive, regardless of their monetization strategy," Tobin added. "To date, they haven't shown a compelling reason to come back — never mind to switch from Facebook, Twitter, Instagram, Snapchat or any other network.
"Not selling user data is not a big enough reason to use their site," he asserted. "They need to solve that before they worry about monetization strategies."
'A New Blue Ocean'
Indeed, "there's no reason to abandon Facebook when all of your friends are on there and no one is on Ello," marketing and social media expert Lon Safko told the E-Commerce Times.
Meanwhile, it's possible Ello is planning to make money by charging its members a fee to display their own ads or for the ability to send marketing emails within the platform, he suggested.
"This way, they never charge for ads," he pointed out. "It's deceitful, but it satisfies the requirements of the public-benefit corporation."
It's also similar to what LinkedIn and Facebook already do, noted Safko.
In the end, Ello still has to compete with "the huge incumbents: Apple, Facebook, LinkedIn and Twitter," Safko said.
If nothing else, "this makes me think they might be serious," Internet marketing expert Brian Carter told the E-Commerce Times. "If they keep being ad-free as their top mission and they go the nonprofit route, they might indeed succeed — and so they've made a new blue ocean in social networks.