The iPhone turns 10 this year, which means it's time for Apple to shake things up. (No more dongles, please.)
Thankfully, a number of rumors from the past several months suggest that a major redesign might be in store.
Let's dive in.
Three new iPhones
As in November, Apple will reportedly release three new iPhones this year. (That would match up with 2016, when the company released the iPhone SE, iPhone 7 and iPhone 7 Plus.) The company is expected to release one high-end phone, reportedly , and two other phones this fall.
An all new OLED screen
Another popular rumor from multiple sources suggests that at least one of the new models will move to an OLED screen from the current LCD screens, theoretically meaning a brighter-looking display. An executive at Japanese electronics company Sharp, one of Apple's suppliers, recently confirmed the iPhone maker would be switching to OLED displays, according to in Nikkei.
Curved screen
Sources suggest that an could come this year. A curved screen would extend to the edges of the phone and potentially replace all buttons and cameras, incorporating them into the screen itself. The company is said to be testing up to 10 different prototypes.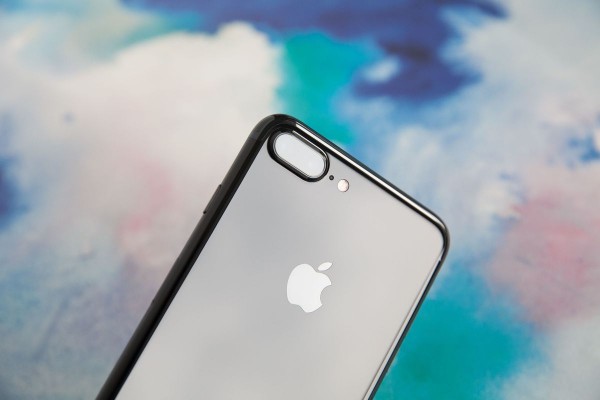 A splash of color
Reports from the Japanese blog that first predicted the removal of the headphone jack suggest that the 2017 iPhones may be available in a . The iPhone 7 saw five colors — gold, rose gold, silver, black and jet black. A red color would see Apple expand past metallic shades for the first time since the iPhone 5C.
Charging upgrades
that the upcoming iPhones may have fast charging, a feature currently available on several high-end Android devices. Fast charging allows some Android devices to fully charge in as little as 90 minutes.
There are also that Apple is working on wireless charging, but this seems less likely to be available this year. Unlike Samsung and Nexus phones that use charging slabs for wireless charging, Apple is said to be working on over the air charging, which would allow a device to charge if it is near enough to a base charging unit without needing to be connected to anything.
An all-glass iPhone?
Last May, reported that Apple plans to adopt a glass body for at least one upcoming iPhone model. If the glass design is released, wireless charging is more likely to come with it. There are also other rumors that suggest a combined glass and metal design could be coming, similar to the iPhone 4.
Augmented Reality
2016 was the year that AR became huge — thanks largely to Pokémon Go. Reports suggest that 2017 will see Apple capitalize on this by incorporating AR into its mapping system. As by AppleInsider, the AR feature could be a huge upgrade for the camera. This technology would allow Apple to use markers like street signs and photos of buildings to pinpoint a user's location and pull up additional information about nearby places.