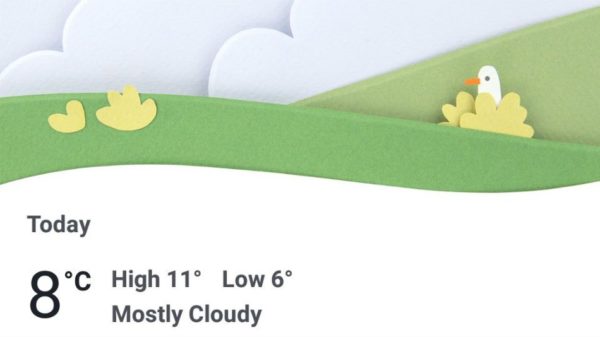 Want to know if it'll rain tomorrow? You no longer have to leave Facebook to find out.
Facebook started offering weather "greetings" to some users in April last year, but now it's rolling out a fully fledged weather app on both desktop and mobile.
The app is still not available to everyone. For example, I can access it on Android — it's located in the hamburger More menu (upper right corner) in the app, and listed under "Apps." On desktop, however, it's nowhere to be found (Update: it's coming in March. See end of post for more info). Some iOS users have also discovered it hidden in their Facebook app's hamburger menu.
If you do see it, you'll get a rudimentary app that gives you an hour-by-hour weather forecast for the current day and a simple forecast for the next five days. You can add custom locations in the settings (the app won't work without letting Facebook to access your location), switch from Celsius to Fahrenheit, and that's pretty much it in terms of options.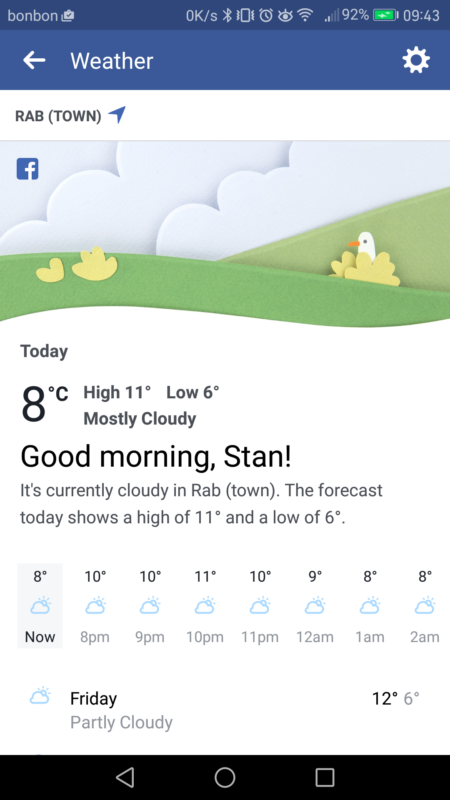 The app is powered by IBM-owned Weather.com, and you can get a more detailed weather forecast there by clicking on the "See More Weather Info" link at the bottom of the app.
As is, Facebook's weather app is limited in what it can do, and quite hidden from view, so we wouldn't expect it to replace your regular weather app of choice just yet. The question is: What are Facebook's plans for this thing? If the company takes it a couple steps further, it could become a real threat to similar standalone apps.
Starting this week, she told us in an email, weather updates will start appearing on top of News Feed on both desktop and mobile (similar to those we've seen last year), with details such as a five-day forecast, and an option to turn the notifications on and off (see image below).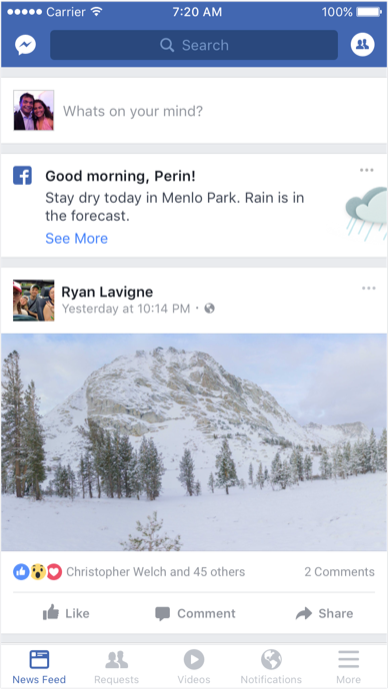 The detailed weather app is available to most Facebook users on iOS and Android right now; there will be a desktop weather app on Facebook as well, but it will roll out in March.
For now, Facebook is using data from Weather.com's API, but the company is open to trying out new ways to make the weather updates even more useful.
As far as the purpose behind the app goes, she told us the weather-related updates are a part of Facebook's Goodwill initiative.
"We are doing this because our goal is to develop products that connect people to the things they care about most and create moments of joy in people's day, like simply telling you that it's going to rain later," she said.