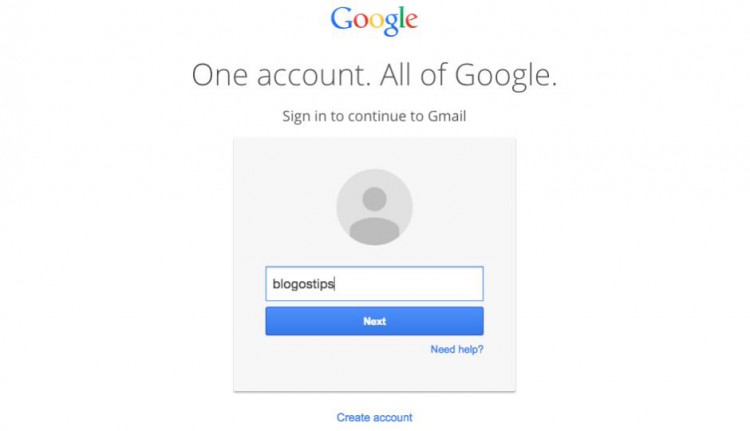 Google has quietly rolled out a new login screen for Gmail that the internet giant claims will prepare for "future authentication systems that complement passwords". The internet giant has also released an update for Gmail for Android that adds new functionality and improvements based on user feedback.
Earlier Gmail used to ask users to enter their username and password on the same page; however the new login page separates this process. Now users will first have to enter their username, then they will be directed to a second page where they have to enter their password. The page also shows the users complete name and profile images. Some users are criticising the change stating that it is slowing them down, and some users are complaining that they are unable to log in using various password managers. The internet giant announced the new process through its discussion forum and stated that the new login page is a part of the company's larger goal of introducing new authentication solutions that complement traditional passwords. Google's Community Manager Jordan E stated that it has split 'username' and 'password' fields onto separate pages on Android last year and similarly the web login page is another step towards a future of different authentication systems.
Although Google hasn't clarified what future authentication solutions is it looking towards, it could essentially mean a password-free process. It could include hardware dongles, two-step/two-factor authentication, or even some web-based variation of Android's 'Smart Lock' system. The new login page is also expected to reduce confusion among people who have multiple Google accounts and provide a better experience to SAML SSO users like university students or corporate users that sign in with a different identity provider than Google. Google has also released a new update for Gmail for Android that allows users to view all their recent conversations with a contact by tapping on its avatar as well as the contact information. The update also brings the option to add vacation responders and will also bring Gmail's Unsubscribe feature. Google will start rolling out the update over the new few weeks.