Google has finally unveiled the second generation Nexus 7, a device that was not the company's best kept secret. It happened at a small press event known as "Breakfast with Sundar Pichai." The new tablet was announced alongside Android 4.3 Jelly Bean.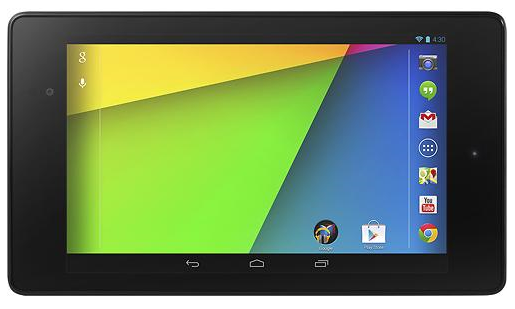 The second generation Nexus 7 features a 7-inch Full HD display sporting a 1920 x 1200 pixels resolution, 2GB RAM, a quad-core 1.5GHz Qualcomm Snapdragon S4 Processor, Adreno 320 GPU (Graphics Processing Unit), 5MP back shooter with a 1.2MP front camera, 16/32GB onboard storage, HDMI output, NFC, optional 4G LTE, and wireless charging support.
Google's Hugo Barra says that the device is 1.8mm thinner, 2.75mm narrower and weighs 50g less than the previous tablet. The battery life of the device is promised to be at least nine hours of video playback.
However, many Sprint users will be disappointed to find out that the 4G LTE works with AT&T, Verizon and T-Mobile.
On the software side, the device runs the latest Android 4.3 Jelly Bean OS, which was also unveiled at the event. The Android 4.3 Jelly Bean update will start rolling out today, and will be available on all Nexus devices including Nexus 4, Nexus 7 and Nexus 10. It will later hit other Google edition smartphones as well, but no exact date has yet been mentioned.
In terms of pricing, Nexus 7 16GB comes with a $229 price tag (which we already knew), while the 32GB variant will cost $269. The slate is available for pre-order; it'll be available on July 30 in a wide range of stores and from a wide range of retailers.