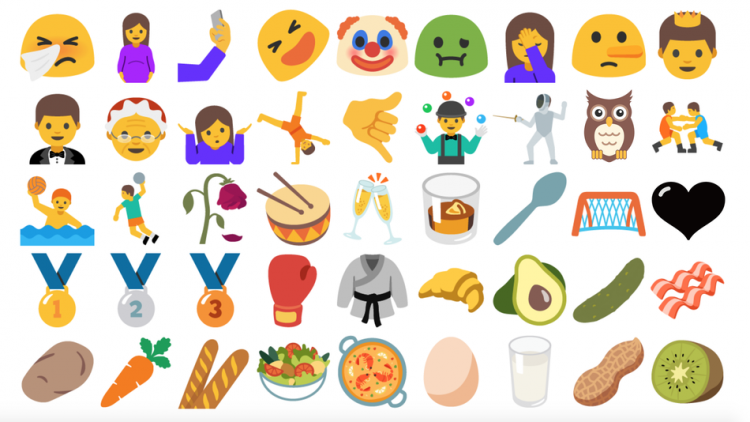 Want to use that new selfie emoji? How about the facepalm or avocado? If you're on Android, or texting someone who is, there's a good chance those new characters aren't working.
That's because Google, like Apple, ties emoji updates to its new software releases: update to the latest version of Android, get the newest emoji. It sounds straightforward enough, but there's one glaring problem that's been a major handicap for Google for years.
Unlike Apple, which controls both its hardware and its software, Google relies on dozens of manufacturing partners to create the bulk of its handsets (Google's Nexus and Pixel devices excepted). Those partners also control when their customers get new software and, unfortunately for Google, have a pretty piss-poor record of getting these updates out in a timely manner.
That's why Google's Android Nougat update, which rolled out in August, is currently installed on less than 1 percent of all Android devices. Those dismal numbers are alarming for a number of reasons, but are especially bad news for emoji fans. They mean most Android users will have to wait months, or even a year, to get the same emoji as their iPhone-wielding peers.

Worse yet, when someone with the new characters sends them to you, all you'll see is a series of blank boxes. Given how much we've come to rely on emoji in everyday conversation, it can be a big hurdle when one side doesn't have the same characters as the other.
"A phone that can't see the 12+ months of new emojis is crippled as a communication device," Jeremy Burge wrote on the Emojipedia blog Wednesday.
This issue of not-so-timely updates, also known as fragmentation, is nothing new. It's plagued Android for years. In fact, it's gotten so bad, Google was reportedly considering a plan that would publicly "shame" manufacturers who didn't release updates fast enough.
Unfortunately, manufacturers have so far given little indication that they are willing to adopt faster upgrade cycles.
But it's not all bad news for emoji lovers. As Burge points out, app developers have stepped in to fill in the gaps by adding support for new emoji releases independently of the OS updates. That's why you can find new emoji on Twitter, Whatsapp, Messenger, Slack, Snapchat and Telegram before you'll see them anywhere else.
Just don't hold your breath to see them on your phone's native messaging app.