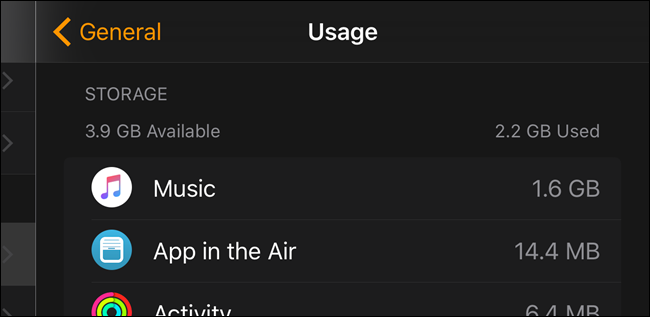 Your Apple Watch has a total of 8 GB of storage on it, with about 5.6 GB of usable space for apps, music, and photos. If you start running out of room, you can easily check which apps are taking up the most space.
To check storage space usage, make sure the Home screen on your phone is active and tap the "Watch" app.

Make sure the "My Watch" screen is active. If not, tap the "My Watch" icon at the bottom of the screen.

On the "My Watch" screen, tap "General".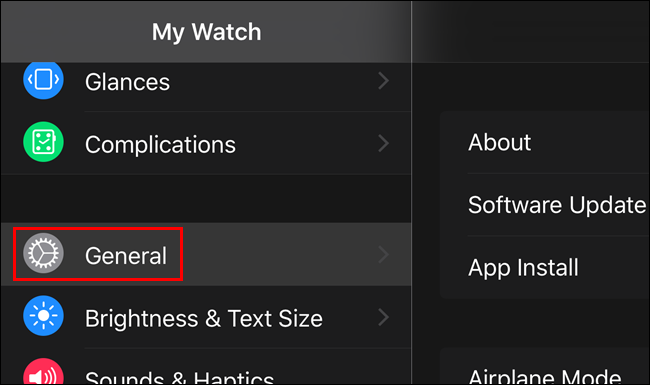 Tap "Usage" on the "General" screen.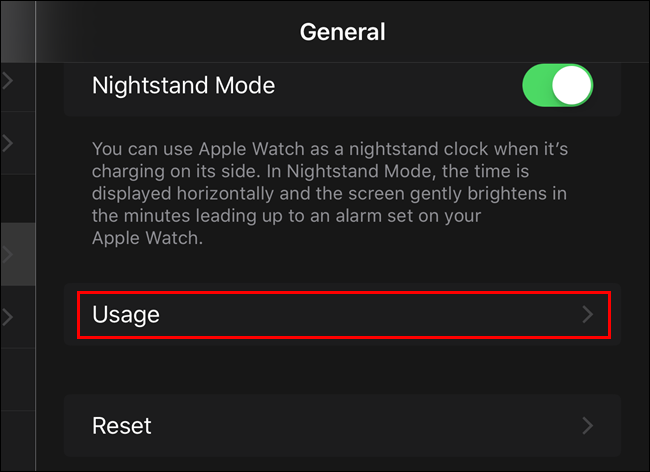 The amount of storage "Available" and "Used" displays above a list of apps installed on the watch, with the amount of space each app takes up displaying to the right of each app name.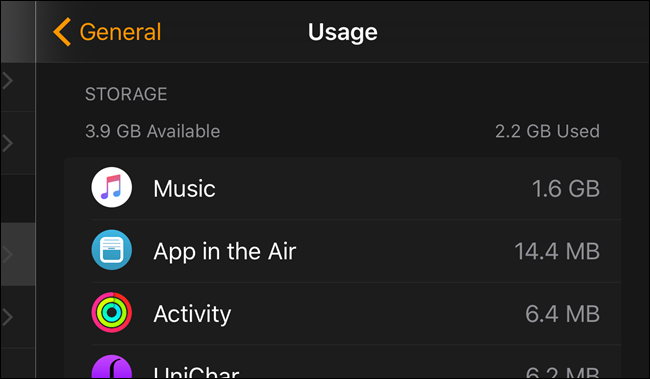 At the bottom of the list of apps, is the amount of "Usage" time and "Standby" time since the last full charge. Also, the amount of "Power Reserve" displays.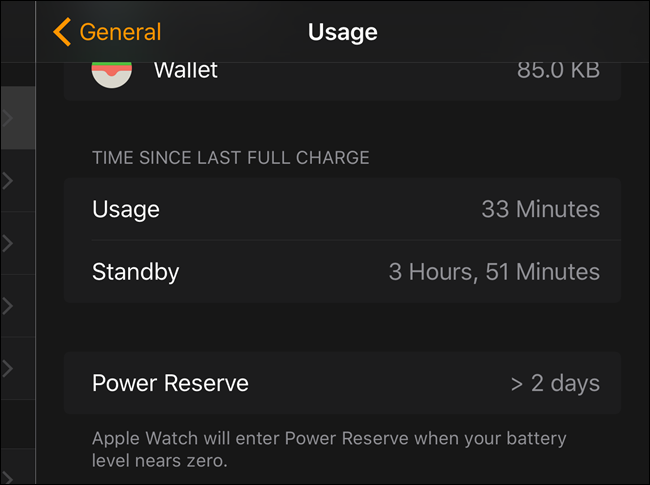 Notice that Music takes up 1.6 GB on our watch. That's because we synced a large playlist to our watch so we can listen to music without our phone.