When I first picked up the iPad Pro at an Apple event this past September, I couldn't help but laugh a little bit. For one, its size: it is holy-crap-look-at-this-iPad big. And with a price tag that easily jumps up to around a thousand dollars, it's the most expensive iPad ever.
There's also the fact that Apple has once again hung back and watched others launch a new product category before bursting in and laying claim to it. The company had done this with MP3 players, phablet phones, smartwatches. Now, it was unveiling a high-powered tablet computer with a stylus and accessory keyboard.
But after a few days of using the iPad Pro, I started to look at iPad differently. The large tablet pretty much demanded it. I've always been a bit of an iPad skeptic, never understanding how people can use them all the time for productivity, even with a Bluetooth accessory keyboard attached. By day three with the iPad Pro, I had started to wonder,Could this replace my MacBook?
It's the question everyone is asking. And while Apple says it didn't make iPad Pro with the intent to replace a laptop, even Apple CEO Tim Cook suggested in a recent interview that this could be the case — because what else could this massive iPad be for? It's the same question Microsoft has been trying to answer with the Surface since 2012, with mixed results.
Either way you look at it, the iPad Pro is meant to change how we think about computers (or at least turn around the iPad's flagging sales) — which is, actually, no laughing matter.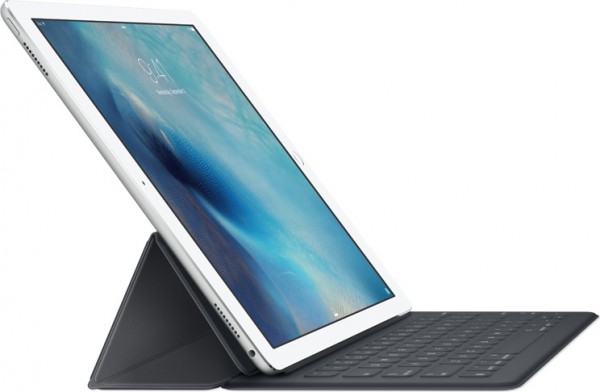 Let's just get this out of the way: Apple wants to sell more iPads. This is the visible seam in the story Apple has stitched together about the iPad over the past five years. The iPad Pro is being marketed as a tablet for users of heavy apps and creative types, and it is a very obvious product differentiation strategy. But some people are just going to want to buy the biggest iPad they can get, and this is a very big, very nice iPad.
It's also an expensive iPad. The iPad Pro starts at $799 for a Wi-Fi-only model with 32GB of storage, creeps up to $949 for the Wi-Fi-only 128GB model, and tops off at $1,079 for a 128GB model with both Wi-Fi and cellular connectivity. And that's before accessories. Pricey for an iPad? Uh, yeah. Expensive for a PC even? Yes, if you're talking about the low- to mid-range PCs that clutter shelves during back-to-school season. It's basically right in line with something like the Surface Pro 4 ($899) and the MacBook Air ($999).
But the Pro's build justifies the price. It has a 12.9-inch diagonal display, which is bigger than the displays on both Apple's 12-inch MacBook and the new Microsoft Surface Pro 4. It weighs about a pound and a half, and it's just over a quarter of an inch thick.
It's hefty by iPad standards, and definitely not suitable for casual stuff like one-handed reading. But as with all tech gadgetry, it's a matter of relativity. It certainly doesn't feel thick relative to its size. And to go back to the earlier comparison to a MacBook: it's still lighter than a laptop. It was easy to throw in a bag and carry around for a day or a weekend trip.
The display on the iPad Pro is stunning. With a resolution of 2732 x 2048 at 264 pixels per inch, it's actually the highest-resolution display on any iOS device, but all that means nothing until you see it. Photos, videos, even text look big and crisp and real. The only knock you could make on the display is that it doesn't include the new 3D Touch technology Apple introduced with the iPhone 6S, something that arguably could have been more useful on a tablet meant for multitasking than it is on a smaller-screened phone.
The tablet's processing power is even more notable than the display. Apple has rigged the iPad Pro with its latest chip, the A9X, which it claims has twice the CPU and twice the graphics performance of the previous processor. (Apple points out it also "rivals most portable PCs" in terms of power.) And it has four strategically placed, self-adjusting speakers that wowed me with their sound when I watched videos on it.
In terms of battery life, Apple says you should get 10 hours. In my test, following The Verge's standard battery test for tablets, I got just about 9.5 hours. In less formal tests, like on the day we shot a video of the iPad Pro while cycling through multiple applications, the Pro would last nearly a full work day without charging.
There are a bunch of other tech features to consider: the 8-megapixel rear camera and the 1.2-megapixel front camera, 1080p HD video recording capabilities, and a variety of sensors, including a fingerprint sensor.
But it's not specs that Apple is trying to sell. It's what you can do with the iPad Pro.
The first batch of optimized apps for iPad Pro fall mostly into creative or highly visual categories, with some productivity apps thrown in. Over the past week I've sketched a kitchen in the Paper app, mocked up a holiday card in Adobe Comp, edited photos (using the Apple Pencil) in Photoshop Fix and Lightroom, attempted to draw a 3D model of a car in a new app called uMake (it looked more like a car crash), and edited a 4K video clip in iMovie.
Apps launched super quickly, and navigating between pages or different projects felt fluid. I can't judge if a professional illustrator or graphic designer or architect would really be able to go full-time iPad Pro, but the mere fact that we're at a place where the question is even possible is a win for Apple.
Apple has enabled much of this by introducing its own suite of accessories for the giant iPad. There's something undeniably Apple about unveiling a snow-white stylus and calling it simply "Pencil," along with a lightweight keyboard cover, and asking customers to pony up $99 and $169, respectively.
But the Pencil is just plain fun. It is indeed Apple white, and there are Apple-y things about it — for example, the fact that it is weighted, and won't roll away on a table top, and always stops rolling with the word "Pencil" facing upward on its metal band (seriously, I've tried this at least a dozen times). Unlike Microsoft's Surface stylus, the Pencil doesn't have a clip, it's not magnetized, and the end of it doesn't work as an eraser — the end, instead, is a capped Lightning connector for charging.
The Pencil's greatest feature, then, is its precision. In my experience there was almost no latency between the Pencil and the screen; it really felt like I was using a pencil or pen. Unlike styluses that rely on Bluetooth connectivity, the iPad Pro senses when a stylus is near the display and scans for a "tip signal" 240 times per second, Apple says. There are also sensors in the tip of the stylus that detect pressure and tilt, for stuff like shading.
For digital artists and tablet note takers, the iPad Pro's palm rejection software is nearly as important as the stylus, if not more so. I pressed and dragged my palm along the iPad Pro's display while using four different apps — Apple Notes, Adobe Sketch, FiftyThree Paper, and Notability — and I couldn't leave a palm mark no matter how hard I tried. I was also able to switch between using my finger and using the stylus without any lags.
Then there's the keyboard part of the equation. I liked Apple's Smart Cover keyboard less than the Pencil. It has the same aesthetic as a "regular" Smart Cover for iPad, only a quadrant of it is, well, a keyboard. It doesn't require charging. And it has the same key travel as the keyboard on a MacBook (half a millimeter).
But due to the taut layer of laser-cut fabric covering it, the keys felt comparatively shallow and rough. It's not backlit. It can only prop the iPad up at one angle (unlike Microsoft's Surface). And while most common shortcuts work, depending on the app — Command + Tab tabs through open apps, Command + Z erases your last entry — the entire top row of the Mac keyboard is missing on the Smart Cover keyboard. This doesn't seem like a big deal at first until you consider that a) you're missing things like volume and brightness keys and b) those keys are present on accessory keyboards that cost much, much less than $169.
THE SMART COVER KEYBOARD IS OVERPRICED
Fortunately, the Smart Cover keyboard isn't the only option, since Apple has opened up the keyboard's Smart Connector tech to third-party accessory makers. Logitech has already capitalized on this and created a backlit keyboard that does include the top row of Mac keys, though it's not exactly a bargain at $150, and is bulkier than Apple's own accessory keyboard. The same goes for third-party styluses. Products like the original Pencil, by FiftyThree, and Adonit's Jot Dash will work on the iPad Pro.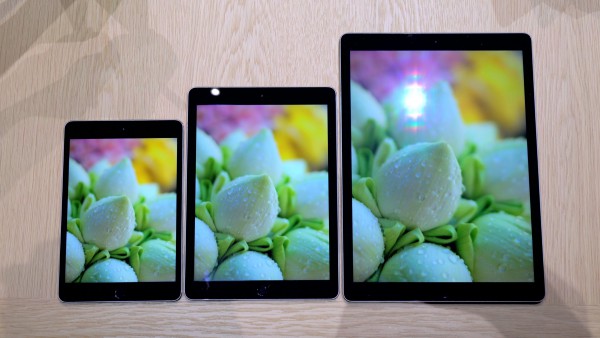 The apps are there. The hardware and accessories are there. So… can this thing replace your laptop or not? To (finally) answer that, we need to look at the whole package, including iOS 9.
The iPad Pro is so large that you can run two apps side by side, in split-screen view, in their full size (provided that the app supports full split-screen view). This means that I can run Slack and Gmail side by side, or Twitter and Safari, or Microsoft Word and Excel, and have optimal views of each. When I'm done with an app, I slide it over to the left-hand side of the display, and the app that was split off to the right goes into full-screen mode.
IT'S NOT A LAPTOP REPLACEMENT, BUT A LARGE IPAD MEANS FEWER SACRIFICES
It's not quite like dragging windows around on a desktop, but it's a mobile, touch-friendly representation of that behavior, and it might just be where we're all headed, anyway.
But even this split-screen mode isn't enough for lots of the "laptop" things I need to do on a daily basis. This is still a mobile OS we're talking about. It's nice that it's at least familiar feeling, unlike the foreign hybrid OS that Microsoft introduced with the first Surfaces. But I can't manipulate more than two app windows at a time on the iPad Pro. I can't control things with a trackpad. I can't run Final Cut Pro on the iPad Pro. Entering data into cells in the Google Sheets app on the iPad Pro is still onerous. There's no way to hand over the iPad to someone else and let them quickly log in as a "guest" user.
And while I've managed to type away on the iPad Pro on the train or in the passenger seat of a car, there's still an uncomfortable imbalance between the heavy iPad and the lightweight keyboard on my lap, just as there is with the Microsoft Surface.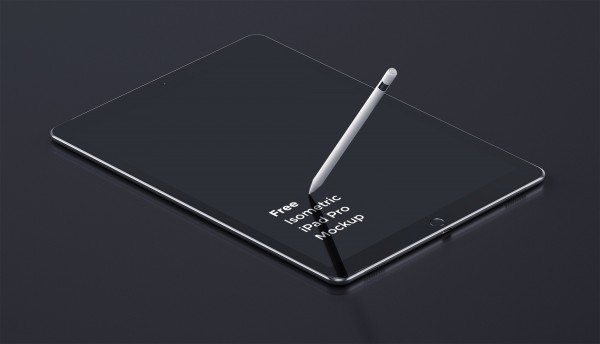 So fundamentally, I know that the iPad Pro can't do all of the things my MacBook Pro can do. And, as of right now, the iPad is still not quite the computing savior that Steve Jobs predicted it would be five years ago.
But I would still consider this a worthy runner-up to a laptop, or the one (non-smartphone) device I would take with me next time I travel — something I've never felt confident about before when it came to the iPad. This new iPad is powerful, it's fast, it has a large display, and it never lagged when I was multitasking or switching between apps. It's not better than my laptop, but makes far fewer sacrifices than I expected.
Did I mention this is a very big iPad?