We have heard a lot of rumors about the new iPhone 7 and 7 Plus, although as yet we have not heard a lot about the resolutions on Apple's new iPhones.
Some alleged display panels for the iPhone 7 and 7 Plus have been leaked and these displays apparently have a Full HD resolution of 1920 x 1080 pixels for the 4.7 inch model.
The 5.5 inch model will apparently come with a 2K resolution of 2560 x 1440 pixels, this would be good news for Apple fans as the resolution of their devices has been behind rivals devices for a while.
Apple's new iPhone will also come with a number of other upgrades, this will include the new Apple A10 processor and also 3GB of RAM.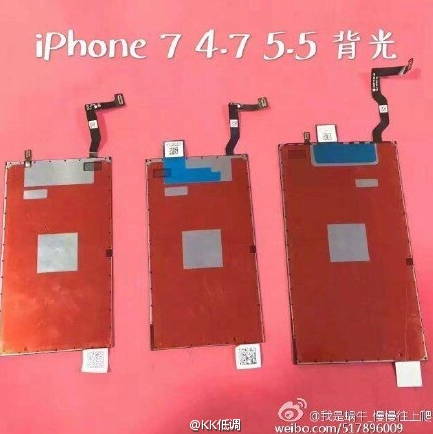 Apple are expected to make their iPhone 7 range official some time next month and the devices are expected to go on sale on the 16th of September.