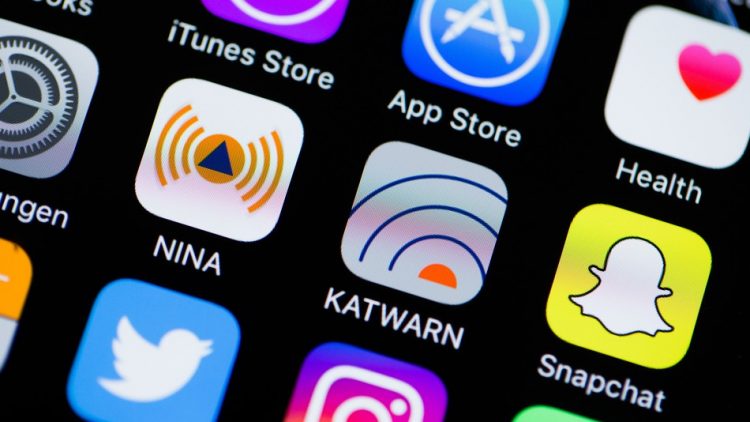 Is Apple's App Store a mall or the equivalent of a sole proprietor shop selling unique wares?
That question appears to be at the heart of a now revived lawsuit against Apple, Pepper et al v. Apple Inc. In it, a group of plaintiffs claim that Apple's insistence on selling all iPhone apps through the App Store and not allowing developers to sell iOS apps through other channels, like third-party app stores or directly from the developers themselves, is anti-competitive and artificially inflating prices.
The lawsuit is almost five years old and, according to sources, was dismissed so early on in the legal process that the decision by the U.S. Court of Appeals, which agrees with the plaintiffs, is still a procedural one. It only leaves the door open for the lawsuit to again move forward, without positioning it for a court battle, at least not yet.
If the lawsuit ever gets that far and Apple loses, though, iPhone (and iPad) owners could download iOS apps outside the app store or be able to sue Apple for allegedly inflating the prices on apps with its 30% service fee. These are both remote possibilities.
Currently, app developers go through a rigorous vetting process before Apple allows them to list the app in the store. Once they do that and start selling the app, Apple takes a 30% cut of the proceeds. That act alone might be forcing some app developers to charge more than they might on a platform that doesn't demand a revenue share cut. (Google Play takes a similar cut.)
Looked at another way, though, Apple, which declined to comment for this article, doesn't develop the apps, set the prices or even upload the apps in its system. App developers upload their candidates, which Apple reviews and then places in the App store.
Looked at this way, developers are simply renting space in the App store, much as a retailer might rent space in a mall. Apple's 30% is like rent. However, if your app is free and there are no in-app purchases, Apple doesn't charge you "rent" or that 30% fee, since it would be 30% of nothing.
Apple's iOS app distribution strategy stands in contrast to Google's Android. Google Playapplies a similar vetting process, but Android users can get apps from other platforms (though the process of "side-loading" isn't that common in many regions, including the U.S.). Amazon, for instance, has its own app store for its Fire Tablets (Fire OS runs on top of Android).
Real concern
Even without this lawsuit, frustration with the App Store, the consumer review system and discovery are prompting some to take action.
Jake Frey, a former product lead at Fancy.com and someone who was involved with that company's mobile apps, agrees with the lawsuit's contention that the App Store is anti-competitive. "I don't think there's any developer that would argue with the fact that Apple has a monopoly here," said Frey.
Frey's frustration with the App Store, which stems from "emotionally charged and highly inaccurate reviews" and that "many, many…great apps often go undiscovered," led him to develop Neue Store, an online app review hub. It will be a sort of Rotten Tomatoes for apps on which aggregated experts' reviews stand in place of user ratings.  Frey thinks it will help with the discovery of everything from iOS and Android apps to, eventually, VR apps and more. The app reviews will still link back to the App Store.
There's no question, Frey admitted, that with Apple's App Store and its strict review process, you know what you're getting: a real app and not a malware-filled fake (an issue Google Android struggled with before and even after the launch of Google Play). However, he still finds major issues with the store.
"There are so many holes and problems with the current App Store," said Frey, adding, "Even if an app developer does jump all the hurdles and is lucky enough to be featured and have great reviews, you still have this 30% cut. It's really debilitating."
So while this lawsuit has months or even years before it crystallizes into legal action or simply dies, Neue Store will launch in a few weeks as a kind of challenge to the Apple Store's status quo.