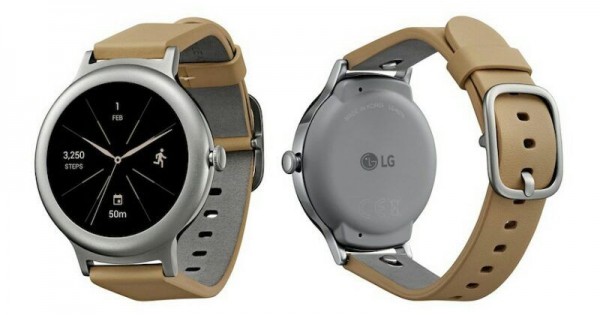 While MWC 2017 is still a good three weeks away, Google and friends will be trying to avoid the flood of announcements for its their wearable push. The big Android Wear 2.0 is expected to be launched this week and with it are two "reference" smartwatches from LG. But even before that happens, we're getting a glimpse of one of those, particularly the LG Watch Sport, preparing us for what to expect this Wednesday.
The LG Watch Sport has been leaked to be the larger, and more expensive, of the two, the other being the LG Watch Style. It's size, however, isn't just for show and it is expected to pack somewhat bigger hardware inside. This sighting on Geekbench seemingly confirms that.
According to the benchmark entry, the LG Watch Sport will be running on a 1, or 1.4, GHz quad-core processor and will have 768 MB of RAM, which is about the highest amount of memory so far on smartwatches. Not cited in the benchmark is the 4 GB internal storage, LTE connectivity, and 1.38-inch 480×480 circular screen.
Interestingly, Geekbench notes that the smartwatch is running Android 7.1.1, currently the latest version of Nougat in the market. If so, then Android Wear 2.0 would indeed be based on Nougat, which is, of course, a good thing. Now if only if it actually rolls out to most, even if not all, Android Wear smartwatches.