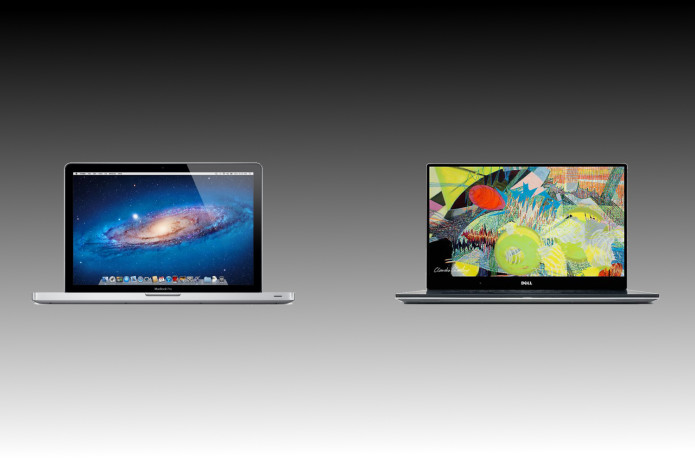 MacBook Pro 15-inch 2016 vs Dell XPS 15: We take a look at two of the best laptops you can buy to determine which is the best.
Apple recently launched three new laptop models: two 13-inch MacBook Pros and a 15-inch model. After years of stagnation, the fight between Dell and Apple has finally got interesting.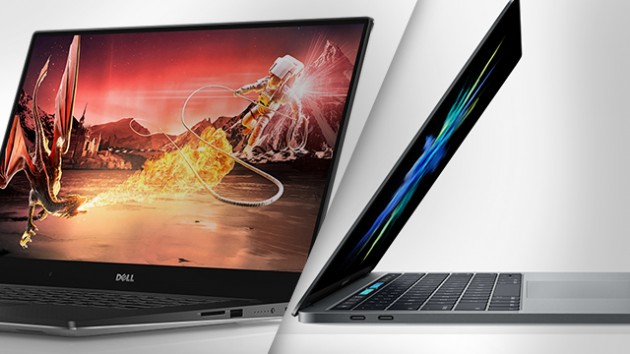 We've already run the numbers on the Dell XPS 13 and the 13-inch MacBook Pro, but now it's time for the two bigger models to face off.
Aside from the obvious operating system difference – you'll have to make up your own mind whether you want macOS Sierra or Windows 10 – the two machines' technical specifications and build quality need a close look to understand what you're getting for your money.
There are four specified Dell XPS 15s available and three 15-inch MacBook Pros. The table below shows you the differences between the base and top-spec models of each.
MACBOOK PRO 15-INCH 2016 VS DELL XPS 15 – FULL SPECIFICATION COMPARISON
(Based on Dell.com and Apple.com. Other retailers may vary)
| | | |
| --- | --- | --- |
| Device | Dell XPS 15 | MacBook Pro 15 |
| Weight | 1.78-2kg | 1.83kg |
| Dimensions | H: 17mm W: 357mm D: 235mm | H: 15.5mm W: 349mm D: 240mm |
| Processor choices | Quad-core 6th-gen Intel Core i5 or i7, up to 3.5GHz | Quad-core 6th-gen Intel Core i7, up to 3.8GHz |
| Graphics | Intel HD Graphics 530 AND 2GB Nvidia GeForce GTX 960M | Intel HD Graphics 530 AND 2GB AMD Radeon Pro 450 OR 455 OR 4GB Radeon Pro 460 |
| RAM | 8-32GB DDR4 | 16GB DDR3 |
| Storage | 1TB hard disk to 1TBPCI-E SSD | 256GB-2TB PCI-E SSD |
| Screen | 15.6-inch 1,920×1,080 or 3,840×2,160 | 15.4-inch 2,880×1,800 |
| Price | £1199-£2049/$1798-$3073 | £1,899-£4,049/$2848-$6073 |
MACBOOK PRO 15-INCH 2016 VS DELL XPS 15 – DESIGN AND BUILD
Apple and Dell have adopted completely different philosophies in the building of their two laptops. While Apple has gone with a tried and tested aluminium unibody design, Dell has opted for an aluminium lid and carbon fibre-coated wrist rest and keyboard tray, with a metal base.
Both are exceptionally pretty and well-built machines so there's no real loser here.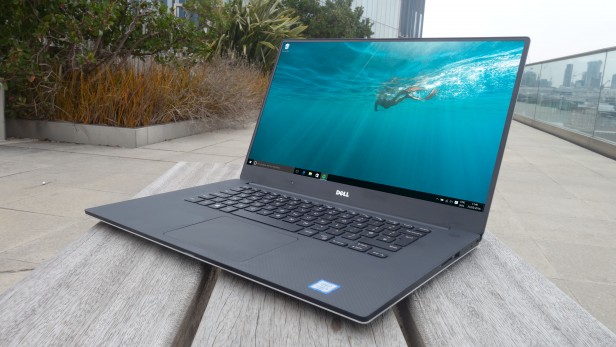 Physical specs tell a slightly different story, though. The MacBook is 50g heavier than the 1.78kg Dell XPS 15, although if you pick a top-end XPS 15 with a touch screen and larger battery, it goes up to a rather heavier 2kg, making the MacBook Pro the winner here when it comes to the top-spec model.
The MacBook Pro is a similar size to the Dell XPS 15 when it comes to width and depth, but more substantial in terms of depth – the MacBook Pro is slightly thinner at 15.5mm while the Dell XPS 15 makes do with a thickness of 17mm. This is because the MacBook uses a 15.4-inch screen, while the XPS 15 uses a 15.6-inch panel with a wafer-thin bezel.
The most obvious difference in hardware is the MacBook's Touch Bar. Unique to the MacBook, Dell has no answer and retains a dedicated row of physical function keys.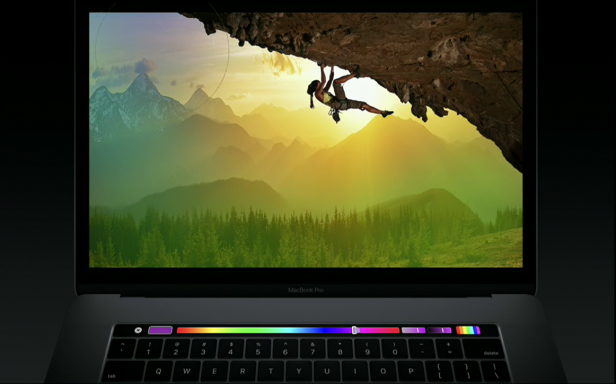 In terms of the keyboard, the new MacBook Pros use Apple's Butterfly key switches, which offer less travel and a slightly clickier feel than conventional laptop keys. They're not for everyone, so we'd recommend visiting an Apple Store to try them out for yourself.
The MacBook has a gigantic touchpad, much bigger than that on the XPS 15, but the XPS 15's is one of the most responsive around, so what it lacks in size it makes up for in usefulness.
In terms of ports, the MacBook Pro 15-inch keeps things simple yet awkward. You get four USB-C connectors that double up as Thunderbolt 3 ports alongside a 3.5mm headphone jack. Any of the USB ports can be used for charging. The Dell, meanwhile, gets two full-size USB 3.0 ports, a USB-C/Thunderbolt 3 port, a headset jack and an SD card reader.
MACBOOK PRO 15-INCH 2016 VS DELL XPS 15 – PERFORMANCE
As ever, this is where things get messy. With a variety of different processors available on both devices, let's keep it simple. The least powerful MacBook Pro gets a quad-core Intel Core i7 processor with a maximum Turbo Boost speed of 3.4GHz. This is only slightly slower than the fastest Dell XPS 15, whose Core i7 has a maximum Turbo Boost of 3.5GHz.
Beyond that, every upgrade to the MacBook Pro 15's processor makes it faster than the Dell XPS 15. Still, both devices are highly capable and will have no problem editing Ultra HD video.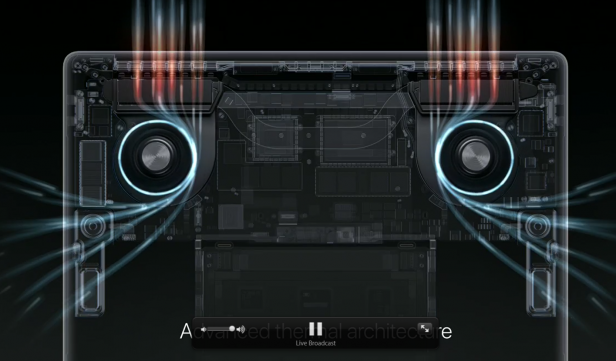 If you want something a little cheaper, the bottom-spec Dell XPS 13 gets a quad-core Intel Core i5 processor instead, which reduces its capacity as a video-editing workstation. It's still a capable photo editor and gaming machine, though.
In the graphics department, things are less clear cut. The MacBook Pro 15 debuts AMD's Radeon Pro graphics brand, with a choice of three chips on board. There are a pair of 2GB GPUs and a third 4GB model called the 460, but this is an upgrade you'll have to pay for. The Dell XPS 15, meanwhile, gets a 2GB Nvidia GeForce GTX 960M in all models.
The Radeon Pro is geared towards 3D work and other creative applications but will also have the capacity to play some games, although quite what it will entail in the real world remains to be seen. Still, if you're only looking for a boost to creative performance, these chips will suit you just fine.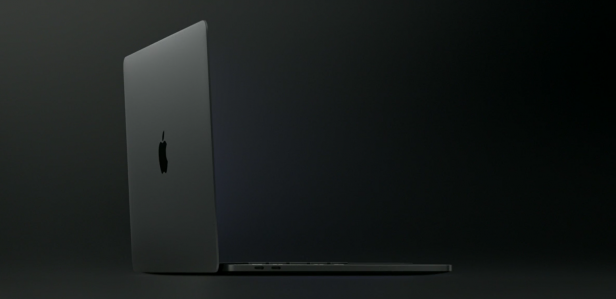 The 960M in the Dell is a known quantity, and can play most modern games at reduced graphics settings and resolution.
Apple is claiming 10 hours of battery life on the Pro, and while it probably won't reach that in most moderate work situations, it'll almost certainly beat the XPS 15 that barely reaches beyond five to six hours in most work situations – one of its biggest failings.
Dell also manages to squeeze 32GB of RAM into its top-end model, which will make 4K video editing a much more promising prospect. Apple
MACBOOK PRO 15-INCH 2016 VS DELL XPS 15 – SCREEN
You get a choice of screens with the Dell XPS 15. The three cheaper models get Full HD panels while the top spec gets an Ultra HD panel. Both are capable of displaying the full Adobe RGB colour gamut, which makes them great for photo editors and videographers.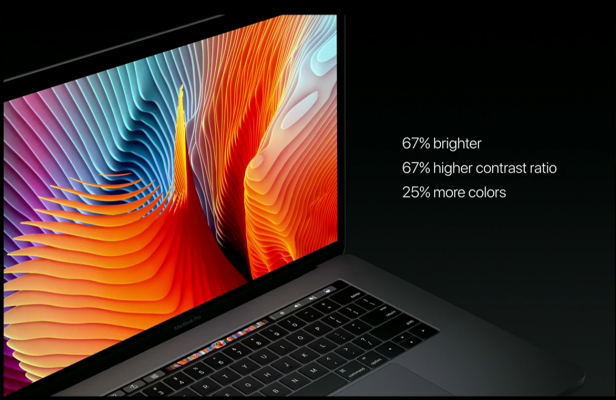 The MacBook Pro gets a 2,880 x 1,800 pixel panel that's capable of displaying the full DCI P3 colour gamut used in film making. It's ridiculously bright at 500 nits, which is beyond anything we've ever seen in a laptop and puts it up there with the brightest smartphones and some pretty fancy TVs to boot. We've not seen it in the flesh yet, though, so we'll wait before giving a final judgement.
MACBOOK PRO 15-INCH 2016 VS DELL XPS 15 – PRICING AND FINAL THOUGHTS
The cheapest MacBook Pro 15-inch is more expensive that the second-from-top-end Dell XPS 15, which is slightly more powerful than its Apple-made rival, so at that end of the market the Dell would seem to be better value.
However, as you move beyond the bottom-spec MacBook, the additional 8GB of RAM, faster processors and super-bright screen start to become more attractive.
Without having reviewed the MacBook Pro, a final judgement call is hard. Both the Dell XPS 15 and MacBook Pro 15 are capable video and photo editing workstations, and spending more on the MacBook gets you the clever Touch Bar, a thinner and (at the top-end) lighter design. Right at the very top of the range, the Dell once again seems better value with its huge 32GB of RAM, which will be very helpful for a lot of people.