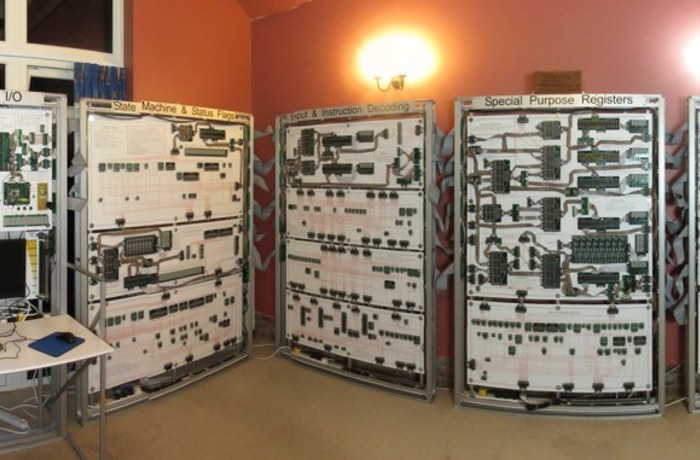 Since 2012 James Newman from Cambridge, UK has been building a very unique computer which measures 32.8 x 6.6 feet and has cost roughly $53,000 to create and is aptly named the Megaprocessor.
The Megaprocessor Computer build process has been documented on the official creators website and was not built to create a powerful supercomputer but to demonstrate how a computer works by building it with normal size transistors instead of extremely tiny ones that are used in modern desktop computers and hardware.

The finished Megaprocessor computer consists of 40,000 transistors and 10,000 LED lights, all of which consume some 500W of power and although it is huge the computer only has 256 Bytes of RAM (which, however small that number seems, takes up around 10 square feet of space) and a 20kHz-clocked processor.
Check out the video below to learn more about the Megaprocessor computer which James hopes will be adopted by a museum or educational institute so that others can benefit from its construction.