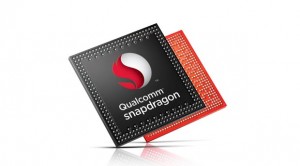 Right on the heels of CES, Qualcomm has released some videos of its Snapdragon 805 that shows what the processor is really capable of. In addition to out of the box Ultra HD support, the Snapdragon 805 will also support features like OptiZoom, Action Shot, Chroma Flash and Ultra Sound NotePad.
The OptiZoom allows to track objects and enhances the legibility and sharpness of the text. It also locks onto objects in case, they're moving.
The Action Shot improvises on the existent feature by locking onto objects and track them within the frame. Users can even set up a line onscreen so when the subject crosses the finish line, it will automatically start capturing a video.
Chroma Flash is another camera feature that simultaneously takes two snaps – one with flash and one without – of the same subject and combines the two for improved picture quality.
Finally, the Ultra Sound NotePad takes the digital pen note-taking a step further. The Snapdragon 805 device can be fitted with special microphones that can pick up ultrasonic vibrations from the stylus. This will enable the device to detect whatever you're writing with the pen without even touching the display.
Qualcomm will showcase all these technologies along with some more at the CES later this week.