If you can't beat 'em with brand power, hit 'em where it hurts: their wallets. While Apple, Samsung, LG, and HTC try to sell their flagship smartphones for record-breaking prices of $550 and up, Motorola is taking a different approach. It's selling the brand-new Moto X Style Pure Edition for a more reasonable $400 unlocked. And the new Moto X is just as high-end and powerful as the Galaxy S6, the iPhone 6, and the G4. But at a far lower price.
You'll feel like a celebrity owning something that you designed to suit your tastes – not those of the masses.
ZTE, OnePlus, and others have tried this tactic, but for a different reason – they are trying desperately to build brand recognition in the U.S, a problem Motorola doesn't have. Carriers love Motorola – Verizon even has a special relationship with the company and carries its Droid phones exclusively — and anyone 24 or over is likely to have owned a Motorola phone at one point in their lives. It's a name that has plenty of pull.
Therefore, Motorola doesn't have to woo anyone with low prices, but it's doing it anyway, just to prove a point: You don't have to pay $500 or more for a great smartphone anymore. Really, the company says, you're just paying for the brand, so why not come on over to ours? Motorola's got a damn-nice phone to tempt you with, too —meet the Moto X Style.
Design your own phone with Moto Maker
Motorola's hardware has always had style in spades, so it makes perfect sense to call its flagship the Style. A slim metal frame encases the phone, which sports a removable back cover that you can swap any time you want. You can even design your own with Moto Maker. Just like with the previous Moto X, you can choose from various color backs made of genuine Safflano leathers by Horween, real wood, and other materials. You get your pick of 18 different inlays and 7 different accent colors too. So if you want, you can have a sky-blue back with a magenta-pink metal accent next to the camera.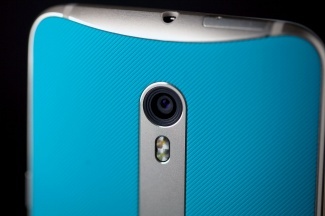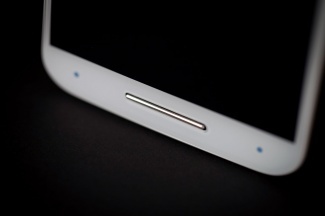 The variety is not only fun, but it's something you don't get with any other phone save the OnePlus Two, and that phone's back cover options are much more limited. It's the same thrill you get when you design your own Converse sneakers for the first time – you feel like a celebrity owning something that was designed by you to suit your own tastes, not those of the masses.
For our review unit, we went for a more traditional look: a turquoise back cover, white bezels, and a champagne gold frame and accents. The back cover has a nice grip to it and it never picks up fingerprints, which is awesome. Most phones are a disaster when it comes to picking up oily smears, but not the Moto X. The grippy texture also makes the large phone easy to handle.
I never feared that I'd drop it, thanks in part to the texture, the sturdy metal frame, and the slightly curved back. Although it's a big, iPhone 6 Plus-sized phone, the Moto X doesn't feel unwieldy or tough to hold. That gentle curve makes all the difference, which is probably why it's become so common on larger phones these days.
The Moto X is among the most beautiful Android phones you can buy, and the Moto Maker customization options really take personality to the next level. There's just something about having a unique phone that you designed.
Top-of-the line specs on a $400 phone
What's inside the Moto X Style make just as big of an impression as what's outside. The phone's 5.7-inch screen packs 2,560 × 1,440 pixels, resulting in a higher pixel-per-inch density than the iPhone 6S Plus and a bigger screen overall. To put the phone's compact dimensions into context, the Moto X Style has a Samsung's Galaxy Note 5-sized screen, but with tiny bezels and a screen-to-body ratio better than the iPhone 6S. All that beauty comes in a shell that's slightly smaller than the iPhone 6S Plus. Naturally, the screen looks fabulous, and when you bump the brightness up, it looks even sharper.
Related: LG G4 review
Motorola gave the processor and RAM a boost; much like the LG G4 smartphone, the new Moto X includes Qualcomm's Snapdragon 808 processor over the problematic 810. While both ZTE and OnePlus are betting on a reworked 810, hoping that it doesn't overheat as the first version did, Motorola chose not to take the risk. If anything, the 808 matches the 810 in terms of performance, and along with 3GB of RAM, the Moto X offers a fast and powerful user experience.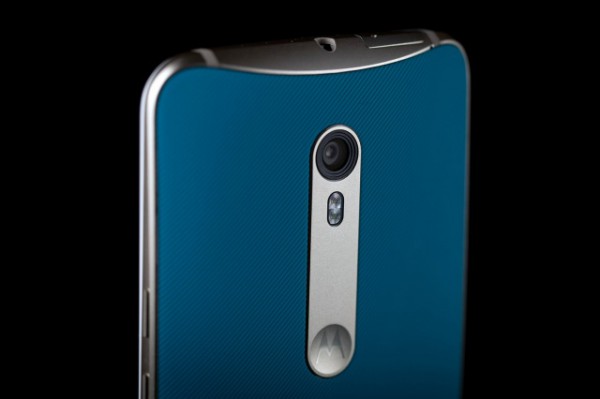 I didn't notice any lag while streaming videos, browsing the Web, or any of the normal tasks I do on my phone. The Moto X seems equally zippy in comparison with every other flagship Android phone I've tested, from the Samsung Galaxy Note 5 to the LG G4. It doesn't overheat, though it can get warm when you're updating 20 apps at once. That's pretty standard, though.
Although many companies have gotten rid of the once standard MicroSD card slot, Motorola isn't among them. The Moto X Style comes in 16, 32, and 64GB storage options, all of which can be expanded with a MicroSD card up to 128GB. As such, you can save your money and just but a MicroSD card when you run out of storage. It's hidden in the same slot you pop your SIM card into, so it's easy to find. That's great news for those who take tons of photos and store videos on their phones.
Perhaps the most impressive thing about the Moto X isn't that it has the same flagship specs as the competition, but rather that Motorola is offering that power and performance for $200-$300 less than Samsung, LG, HTC, and Apple.
Solid battery life and wicked fast charging
Motorola's well known for its super fast charging and great battery life, but the Moto X Style only meets expectations in one of those two areas. Its battery is simply average, sadly, but Motorola's fast charging is simply awesome.
The 3,000mAh cell easily makes it through a full day, but can't last through a day and a half of use. Just like the Samsung Galaxy S6, the Moto X is somewhat disappointing in this respect. It could be the Quad HD screen or simply the size of the battery pack that holds it back. Still, battery life is far from terrible. It's more or less on the same level as the iPhone 6 Plus.
However, the Moto X charges up wicked fast when you plug it in, so even if you do run out of battery at the end of a long day, you can rest easy knowing it'll charge up in less than an hour. A TurboPower mode offers 10 hours of power after a mere 15-minute charge. The Moto X was down to 30 percent after a long day at the office, and it juiced up to 100 percent in no time at all. I was very impressed.
The Moto X Style really does charge much faster than most other phones, even ones with Quick Charging built in. Super speedy charging is ideal for people who are always on the go, and as a journalist who's always running amok and living off my phone, I can say that it's a key feature that should exist on every phone.
New camera wins 'Most Improved' award
Motorola's cameras typically suck – they've been the low point on the company's phones for years now. Motorola has finally fixed this problem. The Moto X Style sports a 21-megapixel rear-facing camera that takes great pictures. In addition to the higher resolution sensor, Motorola's added an f/2.0 aperture, Phase Detect Auto Focus, and a Dual Color Correlated Temperature flash, which make all the difference. Finally, Motorola has made a camera that works. It still has some issues in low light and at night, but it's no worse in those tricky settings than most smartphone cameras.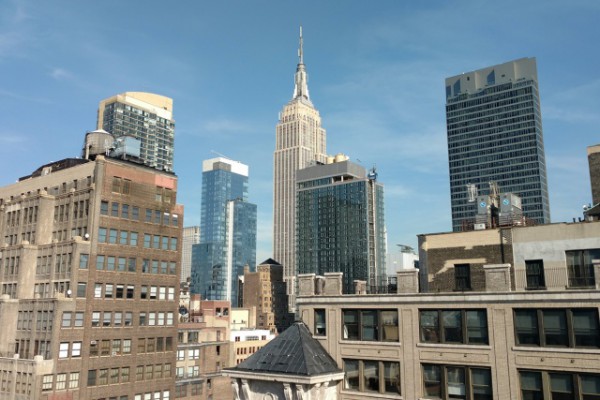 Obviously, pictures taken in full sunlight look magnificent. The detail captured by the camera is impressive, so even when you zoom in on the tiny cars in a shot from the 22nd floor of our NYC office building, you can tell what they are. The text on a billboard at least 20 stories down is legible. Of course, pictures taken at night and in low light were less perfect, but they were far better than any previous Motorola phone's camera. One shot of a city street at night taken from up above is sufficiently clear that you can almost read the car's license plate when you zoom in on it. A few indoor shots in low light turned out reasonably well, too.
That said, the camera does take longer to focus at night, and the images are somewhat grainy. Any lights will wash out nearby objects completely.
These are problems that every smartphone camera has, unless there's a manual mode as on the LG G4. Is Motorola's camera as good as those in the G4 or the iPhone 6 Plus? No, but it's much better than last year's and as good as (if not better than) the camera on any other phone that you can buy for $400.
Meanwhile, the front-facing selfie cam is 5 megapixels, which is quickly becoming the standard for self-respecting Android smartphones. Even the new iPhone 6S line has a sharper selfie cam. The Moto X's front-facing shooter has a wide-angle lens, too, so you should be able to get your friends in the shot as well.
Pure Android is fantastic
Pure Android – There's nothing quite like it. Although Google only owned Motorola for a brief moment in time, it seems that stock Android has really stuck with the company, for which I'm most grateful. Android 5.1.1 Lollipop looks stunning on the Moto X Style, and the complete lack of clutter is refreshing after all that TouchWiz, Sense UI, Emotion UI, (insert pretentious Android skin name here) nonsense you see on other phones.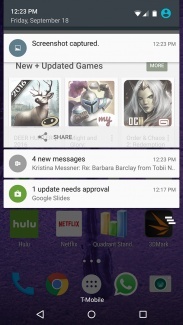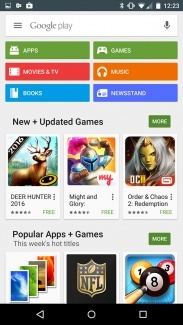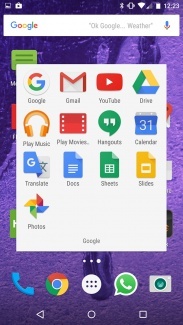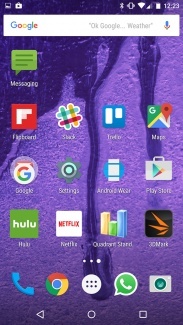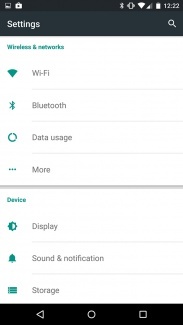 Motorola respects Android so much it even named the U.S. version of the Moto X Style the "Pure Edition." Android lovers, this one is for you. Moto Assist and a few other little Motorola features are included, but they are actually useful.
Conclusion
It was love at first sight with Motorola's Moto X Style Pure Edition. Its stylish, customizable look and high-end specs are certainly tempting, but what will win you over after a week is just how much fun it is to carry around and use every day. The colorful design is more than eye catching — it's personal. Pure Android runs butter-smooth, and you never have to worry that it's going to slow down unexpectedly or languish without the latest software update for too long.
hat's most impressive, though, is the sticker price. $400 is dirt cheap for a phone with this spec sheet.
Motorola is all but declaring that the extra $200 or more you'd spend on phones from Apple, Samsung, LG, and HTC is for the brand alone. The Moto X Style has everything its competitors have, and in some cases, its spec sheet is better. Pay less, get more, Motorola says, and it's a very convincing message.
Now that Motorola's camera woes are more or less a thing of the past, you can depend on the Moto X to be there for you when you need to capture the moment. The performance is top notch, even though the battery life is par for the course in comparison with this year's flagships. Regardless, Motorola's latest Moto X is the true flagship killer of 2015. If you're looking for a top-end phone with all the bells and whistles, the Moto X Style is the phone for you.
Highs
Excellent value for the $400 price
Stylish, customizable design
A much improved camera
Pure Android
Lows