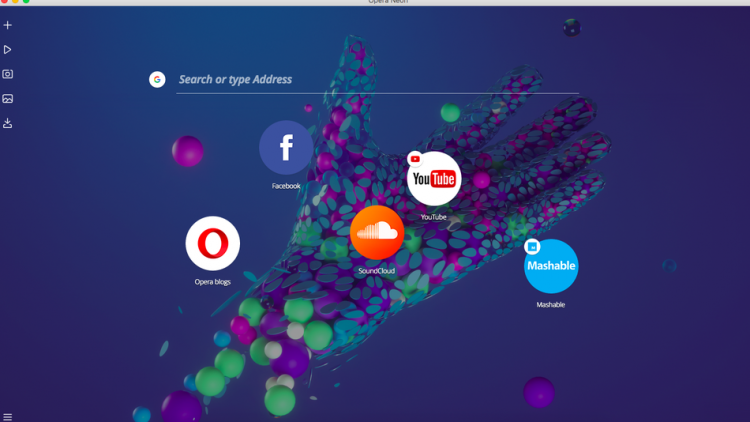 Opera, which released its first browser in 1995, has quietly been innovating its products over the last two decades with features like built in ad-blocking and VPN. Now, the company has launched Neon, a new concept browser.
"Each Opera Neon feature is an alternate reality for the Opera browser," the company said in a blog post announcing Neon Thursday.
Neon is a fun and fresh take on the browser. It pulls your desktop background as the browser's home background, making it feel transparent. The first thing you see when you open Neon are floating bubble-like shortcuts to popular websites—a redesign of the speed dial feature from Opera's flagship browser. Other bubbles replace conventional tabs and form a vertical bar on the right of the screen.
On the left end of the screen, there are several shortcuts. A mini video player uses a pop-up screen to let you play footage from tabs even when they're not open. The browser also offers a two-pane view where you can look at two tabs at once.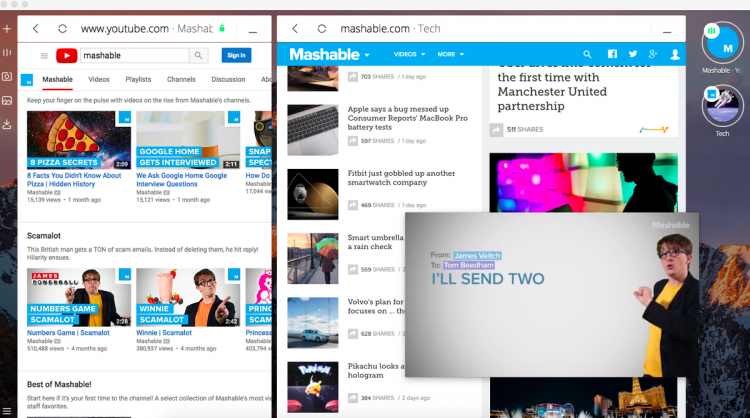 Neon uses a newly developed physics engine to make tabs and other objects respond like real objects. They move naturally when dragged and pushed, similar to Google's "Material design."
Worth noting: Some of Opera's key features have been left out of Neon for now, namely the built in ad-blocker, VPN and extensions.
Neon is an experiment, and there are currently no plans to replace the main Opera browser. However, the company does plan to incorporate some of the best new features from Neon into Opera as early as this spring.