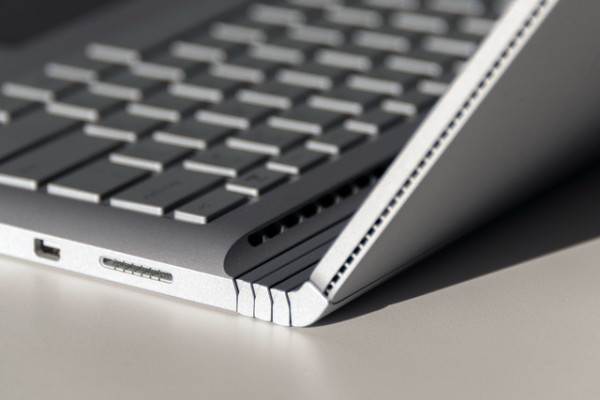 Microsoft's Surface line of Windows 10 hardware has been the topic of a great deal of discussion lately. The Surface Pro 4, Surface Book, and now Surface Studio desktop are examples of the best that the Windows ecosystem has to offer, and Microsoft doesn't look like it's slowing down anytime soon.
One of the knocks against the Surface devices so far, however, has been in the firmware and drivers that Microsoft has made available. Battery problems, display unreliability, and more have been news as well, and Microsoft has been busy issuing updates to fix a variety of issues. On Thursday, Microsoft pushed yet another update with the release of Surface Book driver updates.
The last set of new drivers and firmware for the Surface Book came on October 28 with a long list of updates including everything from the UEFI firmware to a new Wi-Fi driver to new software to support the Surface Book with Performance Base. The updates for November are significantly less impressive.
Specifically, three drivers were updated for the Surface Book. First up is version 1.2.0.70 of the Intel Precise Touch Device driver, which is aimed at reducing false touch events when the Surface Book lid is closed. Next is a new driver for the dedicated Nvidia GeForce GPU, to version 21.21.13.6961 to improve system stability. Finally, the Surface UEFI drivers were updated to version 90.1380.768.0, also to improve system stability.
You can get these driver updates immediately by going to "All Settings" in the Action Center, then "Update & security," then "Windows Update." Hit the "Check for updates button to download the latest drivers." If your system is configured to automatically download updates, you might already have them installed.
Once you reboot, if instructed, then you will have the latest and greatest set of drivers and firmware for your Surface Book. Microsoft has done a decent job of late in getting issues resolved, and so hopefully November's updates will provide you with a more stable Windows 10 2-in-1 device.