Ozone's team and xPeke have this week unveiled a new range of gaming peripherals they have created in the form of the Origen Gear which the teams have been working on and developing for more than a year.
The new range of gaming gear has been specifically designed to bring "fresh concepts" as well as refined ergonomics comfort and performance to gamers say the teams.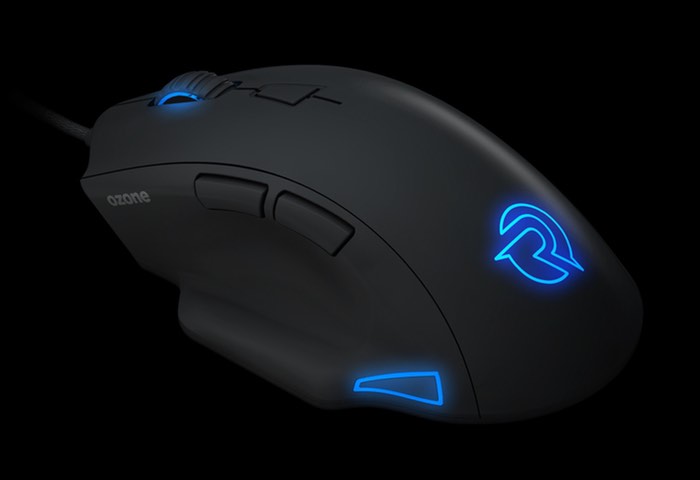 The new peripherals take the form of the Ekho H80 Origen 7.1 premium virtual sound headset, Exon F60 Origen gaming mouse and Origen Software. Which will be available to purchase from the first week of September priced at EKHO Origen: €69,90 and EXON F60: €59,90
Ozone engineering team has put a lot of effort when it comes to comfort. Ekho H80 features soft padded headband cushions and extra large earpads to provide a comfortable experience while isolating the users from surrounding noise.

– Ekho H80 Origen provides the finest audio immersion thanks to its 7.1 premium virtual sound.User comfort and positioning needed in any game and any situation are the keys when it comes to gaming headsets; this is why we have built a product that exceeds all gamer needs.
– Making sure you experience gaming as you never did before.
– Listen to game effects, music and enemy movements as they were meant to be heard. You will be able to experience the game from all directions with Ekho Origen Headset Surround software. Our performance audio is enhanced with 7.1 technologies offering the best positional advantage to make your game better.

Exon F60 Origen Gaming Mouse Features :

– With 16.8 million colors RGB and lighting FX, an accurate 7000 DPI optical sensor and a stunning Origen Design, Exon F60 provides a high end performance allowing you to have all the knowledge of one the most famous teams of the world in your hands.
– Ensuring maximum control and precision Exon F60 features a special coated surface with antislip rubber material, ergonomic button disposition and comfortable thumb-rest.
– A very intuitive software is included so you can customize all ExonF60 functions (DPI, polling rate, line snapping or sensor height) so it can fit your personal style, getting the most out of it.