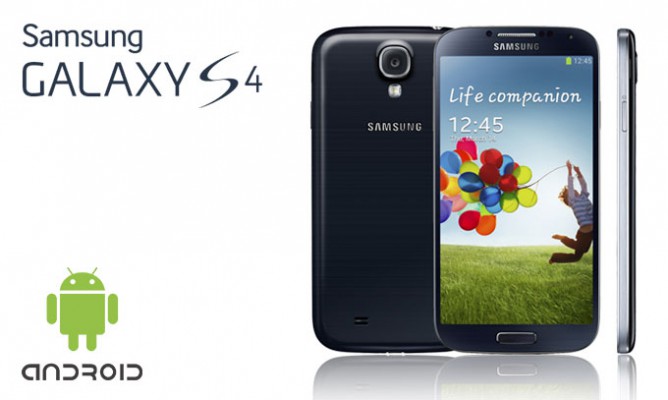 The launch of Samsung Galaxy S4 has seen a lot of coverage in the international media in recent days. It has started already started various discussions including is it the best smartphone? Apple iPhone 5 Vs Samsung Galaxy S4? Performance of the first octa-core processor etc? Meanwhile people are discussing these and many other similar question, Samsung is already riding high on the success of this great device. Broadly speaking, Galaxy S4 has got lot to offer for people of all ages. This is one such smartphone which is really smart.
Screen
Galaxy S4 comes with a larger and better HD screen then S3. The 1080 x 1920 pixels resolution provides more sharpness to the display. The 441 ppi pixel density gives a smooth resolution which can give a tough competition to even HTC One.
Features
Samsung Galaxy S4 runs on Android version 4.2.2 Jellybean software. You will be impressed with various unique features of the device including multi view mode that allows the users to split the screen into two halves and thus it's great for multitasking. The voice enabled features allows easy navigation of the phone.
Eye Tracking
SmartPause is a revolutionary technology that monitors your eye movements. It pauses the video playing when you move your eyes away from the screen. You can also scroll through the content on the phone just be tilting the device.
Camera
If you love photography then Galaxy S4 is a brilliant device for you. It has a back facing 13 MP Camera that gives you best shots. Another interesting feature of this device is that it can take shots from both front and back camera simultaneously and integrate the photos.
Air Play
Yes, this phone responds to your hand gestures. It allows the user to control the various functions of the device through waving and making swiping motions over the screen. It's a great feature for those who face difficulty in using touch screen phones.
Processor Power
It's undoubtedly the fastest phone available in the market. It has got an 8 core chip that runs on a 1.6 GHz processor. In terms of memory power, it has got 2 MB RAM, and comes in various memory variants including 16 GB, 32 GB and 64 GB.
Lastly, Samsung galaxy S4 is truly a strong performer in the smartphone industry. It has got everything that it takes to be the best smartphone ever introduced. The popularity of these devices has further increased the demand of Samsung Galaxy S4 contract deals online. Apple and Sony is facing a tough time in giving a solid competition to this great Samsung offering.