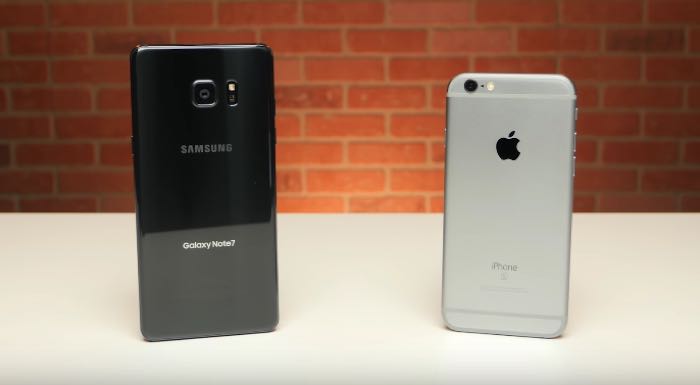 The new Samsung Galaxy Note 7 launched last week and now we have a video putting the handset up against Apple's iPhone 6S.
The video below which was put together by Phone Buff shows the Samsung Galaxy S7 and the iPhone 6S going head to head in a number of speed tests.
As we can see from the video in the side by side speed test Apple's iPhone 6S was faster than the new Galaxy Note 7.
The Galaxy Note 7 comes with the latest hardware including a Snapdragon 820 and 4GB of RAM, this is double the RAM of the iPhone 6S, so you would expect it to be faster than Apple's smartphone.