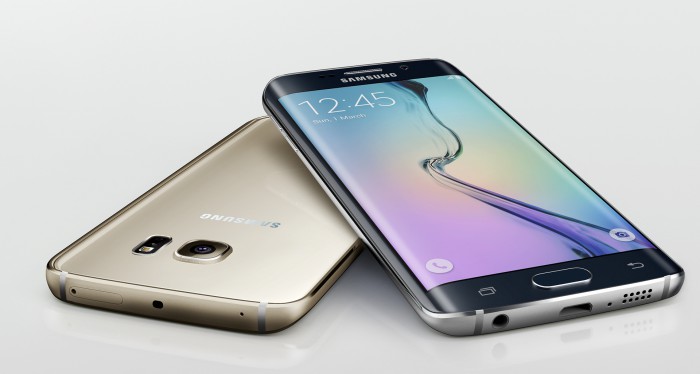 Samsung's new design philosophy for flagship smartphones has received nothing but praise the world over. Gone are the days of excessive chrome, plastic and faux leather – the new Samsung is all grown up and sophisticated. Roughly six months ago, the company launched the Galaxy S6 and Galaxy S6 Edge, which were in such high demand that Samsung had trouble keeping up. To meet the voracious appetite of consumers, Samsung began manufacturing its two flagships in factories across twenty countries, and India was one of the chosen ones.
Cut to the present and we now have two new additions to the flagship Galaxy series – the Galaxy S6 Edge+ and the Galaxy Note 5. Both follow the same design language that the S6 family set, and it seems as though Samsung will iterate on this formula for a while. Unlike the Galaxy Note Edge(Review), the Galaxy S6 Edge+ is not a companion to the Galaxy Note 5 and doesn't have any of the special features like the S Pen. Today, we'll be focusing on the Galaxy S6 Edge+, which, at first glance, appears to be just a larger Galaxy S6 Edge. So does it justify the (approximate) Rs 9000 premium over its smaller sibling? Let's find out.
Look and feel
The S6 Edge+ scores big in the aesthetics department as it looks simply stunning from any angle. The Silver Titanium finish looks particularly good in daylight and is guaranteed to grab eyeballs. Samsung uses 7000-series aluminium for the chassis, similar to Apple's new iPhone 6s and the results are superb. The phone feels extremely sturdy and rigid but also delicate, in the sense that you instinctively begin to handle it with extra care. That's mainly due to the curved display, which leaves little room for grip. One side effect of all this metal and glass is that the phone is very slippery and not easy to hold, for example in a crowded bus or train.
The volume rocker and power button have good tactile feedback and are easy to reach. The sensors, notification LED, earpiece and 5-megapixel camera sit above the screen, while the home button with its integrated fingerprint scanner and the capacitive Back and Recents buttons are placed below it. We like how Samsung has raised the home button and used a different texture to make it easy to hit on the otherwise glossy panel.
On the top, we have the Nano-SIM tray and a microphone for noise cancellation. What's missing here is the infrared (IR) blaster which is present on the Galaxy S6 Edge. We're not sure why Samsung decided to leave it out. On the bottom, there's the headset socket, Micro-USB port, and speaker grille. Flipping the device over, we can see the 16-megapixel camera, LED flash, and heart-rate sensor on the rear. You can also see that our review unit had a 'Made in India by Samsung' inscription at the bottom.
The size of the display is the only major physical change in the Galaxy S6 Edge+, compared to the Galaxy S6 Edge. It sports a 5.7-inch Super Amoled screen with a 1440×2560 resolution, which keeps the pixel density well above 500ppi. The display is nothing short of stunning, producing inky blacks and saturated colours for viewing any type of content.
The Galaxy S6 Edge+ has excellent weight distribution due to which, the phone does not feel heavy. However, the larger curved display and narrow sides make this phone very tricky to use with one hand- almost impossible in many situations. There's a very good chance of you dropping the phone should you attempt to do so. Overall, ergonomics could have been better and it will take some getting used to holding this phone quite literally by its edges.
Specifications and software
The specifications are pretty much the same as those of the Galaxy S6 (Review) and Galaxy S6 Edge (Review), which we've covered in-depth in their reviews. New updates include Bluetooth 4.2 (instead of 4.1) and a larger serving of RAM, which brings the total to 4GB. It's hard to tell if the additional RAM makes any immediate impact on performance as we didn't notice any major difference between this and the S6 Edge with daily usage. However, as your app data grows and Android receives updates down the line, the additional gigabyte might prove to be useful.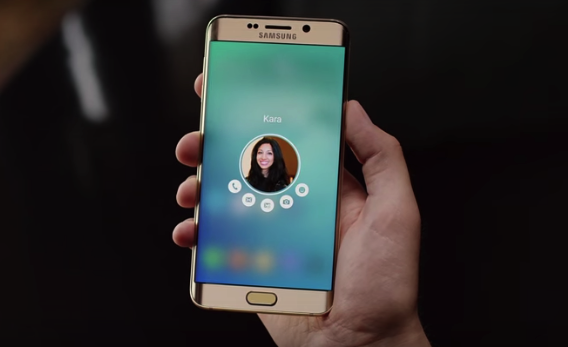 The S6 Edge+ is currently only available with 32GB of onboard storage with no microSD slot for expansion. This shouldn't be a big problem for most people, though if you plan on shooting a lot of 4K videos (and why not) or wish to carry your entire music library around, you'll run out of space rather quickly. USB OTG is one way of expanding the onboard storage.
On the software front, you get Samsung's TouchWiz interface on top of Android Lollipop 5.1.1 out-of-the-box. The S6 Edge+ gets some subtle changes and few new features compared to its siblings. The usual suite of Samsung apps such as the Gear app, S Health, S Voice, SideSync, Galaxy App store and S Planner are all present. In addition to this, we get the option to use Tap&Pay in the NFC menu, which will be useful once Samsung rolls out its 'Samsung Pay' mobile payment system in India.
The Edge screen sub-menu lets you customise, well, the edge. You can position a tab on either side of the screen and quickly access any five contacts and apps of your choosing by swiping up on it. Night Clock is a handy feature which shows you the time, alarm time and battery level along the edge. Edge Lighting and People Edge works for those contacts that you've added to the edge screen. Information Stream lets you manage feeds and other general notifications from apps. You can download more feeds from the app store. Theme support is another great feature which lets you change the entire look of your Galaxy S6 Edge+.
Microsoft apps like Word, Excel, PowerPoint, OneNote, Skype and OneDrive come pre-loaded. You also get 100GB of OneDrive cloud storage space free for two years. Other software additions can be found in the camera app, which we'll get into in the next section.
Performance
The Samsung Galaxy S6 Edge+ is an absolute scorcher -in terms of both performance and heat generation. The phone is blazing fast and didn't skip a beat even when multitasking between heavy apps such as a game and the camera. The painful lag associated with TouchWiz is now a thing of the past. The fingerprint scanner works much better than it did on the Galaxy S5 and a simple touch is all it takes to unlock the phone. The handset runs taxing 3D games with ease but the byproduct is a lot of heat. First, the area around the Samsung logo on the back starts getting hot, and then it spreads to the right side near the power button. We noticed this after playing Angry Birds 2 for around fifteen minutes. Heat only became an issue for us when playing games, and the Galaxy S6 Edge+ only got warm at best doing anything else.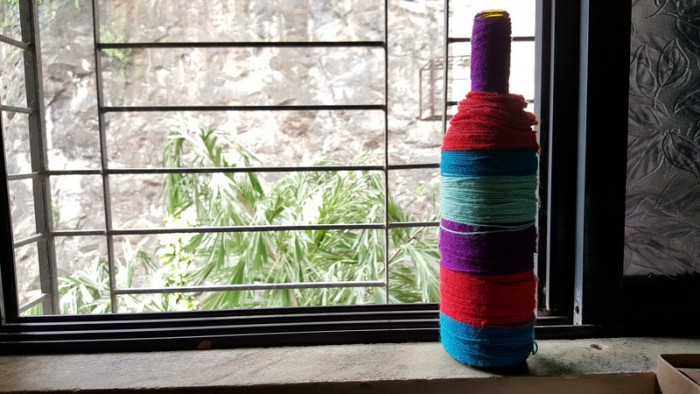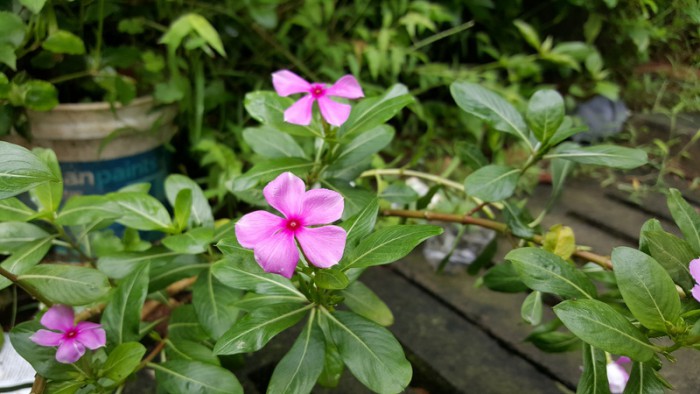 Ever since the Galaxy S5, Samsung's cameras have been key selling points for its flagships, and that holds true even with the S6 Edge+. You launch the camera app quickly by double-tapping the home button. There are multiple effects to choose from as well as options such as Auto HDR and a variety of scene modes. The new addition here is Pro mode. This gives you a column of toggle switches on the right for White Balance, ISO, Shutter Speed, and Focus. The changes you make can be seen in real-time so you know how your final picture will look. Samsung also gives you the option to 'Save as RAW' in Pro mode, which is nice if you want to be able to make professional edits later on. Mind you, each RAW file is about 30MB each so you could find yourself running out of space rather quickly.
Live Broadcast, another new addition, essentially lets you livestream your phone's screen contents to a YouTube channel. You can set the stream as public or private, depending on the content. However, video resolution here is severely limited to WQVGA (426×240).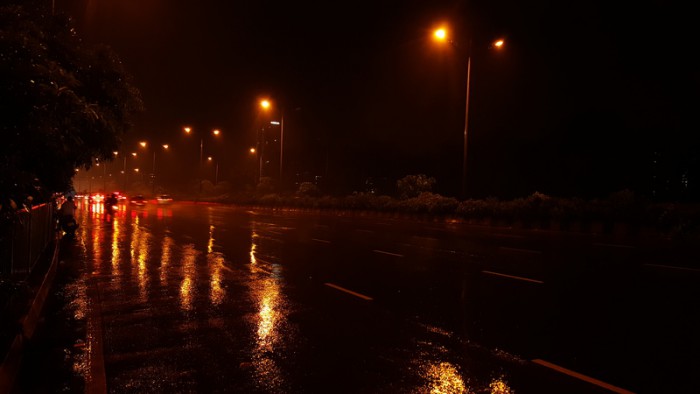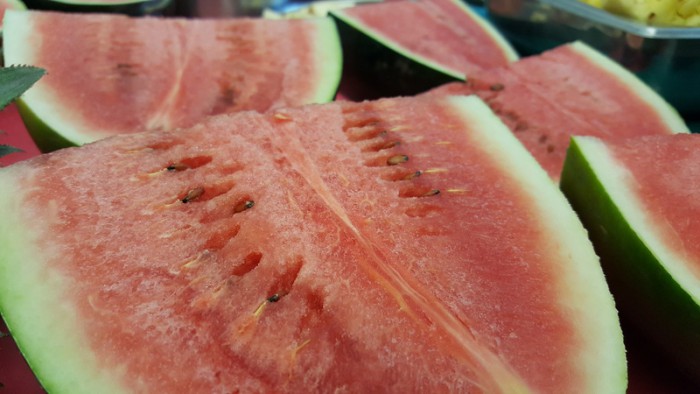 Camera performance is very good, no matter the lighting condition. Colours are nicely saturated and the level of detail is amazing, even when zoomed in. Optical image stabilisation (OIS) does a very good job of getting rid of unwanted shakes, and video quality is pretty stunning, even in low-light.
The large 3000mAh battery managed to last for 14 hours and 7 minutes in our video loop test. This is more than what the smaller Galaxy S6 Edge sibling managed, which is as expected. We found that the battery would last just about one full day of regular usage which involved playing games, using the camera, making calls, and listening to music for moderate amounts of time.
Verdict
We've already established that Samsung did a fantastic job with the Galaxy S6 Edge, and the same holds true for the S6 Edge+. The software and hardware updates make the phone a bit more future-proof but that comes at a rather steep cost. The phone is roughly Rs 9000 more expensive than its smaller sibling, and we don't really see what extra value it offers to justify this. As far as we can tell, there isn't much – it will just appeal more to those who like really large phones.
Sure, it's got an extra gigabyte of RAM and Bluetooth 4.2 but these features don't result in any life-changing experience. The new software tricks will soon trickle down to the older Galaxy S6 and S6 Edge since there can't be any specific new hardware that they need. This brings us to the Edge screen, which has grown in size but still has limited utility. There's also the fact that Samsung has ditched the IR blaster for some reason, which is a shame since it is a handy feature to have.
The Galaxy S6 Edge+ is not a bad phone by any means but it really isn't the smartest buy at its current price of Rs 55,500. If you must have a curved-screen phone, we recommend the Galaxy S6 Edge over its newer sibling. You can spend the same amount of money and get the 64GB version with plenty of change left over for a wireless charging dock and a smart cover. If you just enjoy having the latest and greatest toy to show off, then the Galaxy Note 5 is a more sensible choice. It's less expensive and features an S Pen stylus, which enables a lot more useful functions than this phone's curved screen.