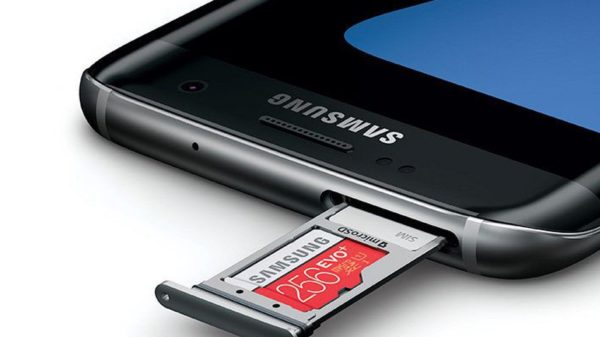 If you're looking for a new phone to keep all your gigabytes of pictures, videos and music on demand at all times, Samsung has a new deal that will set your heart aflutter just in time for Valentine's Day.
Samsung is offering any buyer of a new Galaxy S7 and S7 Edge a free 256GB EVO+ microSD cards, giving storage-hungry smartphone shoppers tons of space (288GB worth, including the phone's 32GB of built-in storage) to fill up right off the bat.
The Samsung-branded microSDs typically sell for $250 if you buy directly from Samsung, although Amazon sells the card for just $135. Either way, though, it's significant savings. The deal is available to U.S. buyers at checkout when you buy the phone from Samsung's website, although buyers who got their phones through their carrier or in stores can register for the free SD cards — as long as they buy the phone in the promotional period, which runs from now through Feb. 14.
Buyers can also get the deal when they purchase the phone via the Shop Samsung app, which Samsung says will "streamline" the process.
With the Galaxy S8 coming in the next few months, the storage offer could breathe some new life into the S7's sales — especially with new competitor Google touting its unlimited cloud photo storage as a major perk of the Pixel.