This slow cooker lasagna is the perfect healthy meal to come home to after a busy summer day! It's loaded with turkey, veggies and feta, which makes it a lighter, summery take on traditional lasagna. Bonus: no noodle boiling!
Hi guys! How's your morning going?
It's been a great one over here. I even woke up early to take the pups for a walk! It was nice to get some fresh air before beginning the morning routine.
Spin last night was amazeballs. Loving the new gym (where I teach spin and Zumba), and they recently installed heart rate screens in the spin and cardio rooms. A few participants were wearing them last night, and one even burned 1,000 calories during class! I'm a huge fan of the heart rate screens -it's a great way to assess how hard the group is working and if I need to scale anything back or push it up- and appreciate the fact that it's optional. If it works for you, you can use it; if not, NBD. The spin list included "Dude Looks Like a Lady" as a nod to Mrs. Doubtfire, and then I came home to an awesome dinner.
Ready to dig into the slow cooker: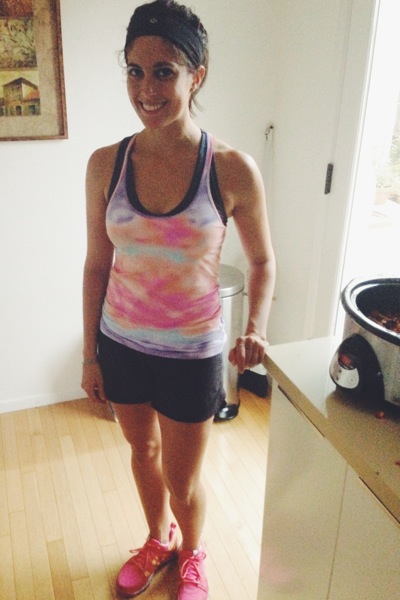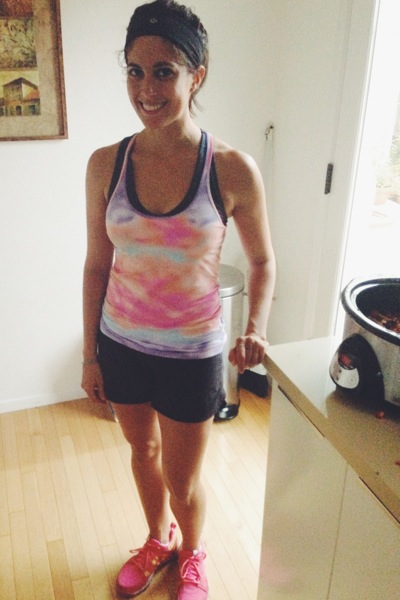 Waiting inside was a hearty turkey lasagna. The house smelled glorious, but the best part was remember the fact that no noodles were boiled in the cooking process.
I've seen quite a few slow cooker lasagna recipes on Pinterest and was instantly intrigued. I loathe boiling noodles. This is 100% due to the fact that they stick together (even after drizzling some olive oil on top), and I usually seem to burn myself while fishing them out of the colander. It's a normal occurrence in our kitchen to hear the F-word (which has been turned to Frankfurt since little parrot ears are around) and see a lasagna noodle fly to the ground. Totally normal.
I'm now officially obsessed with slow cooker lasagna. Never going back.
Here are some of the ingredients I used in the filling: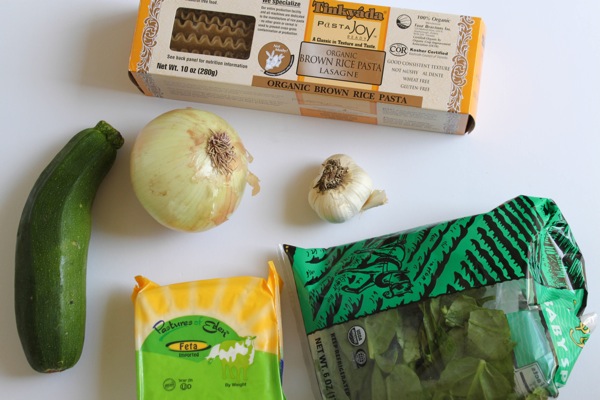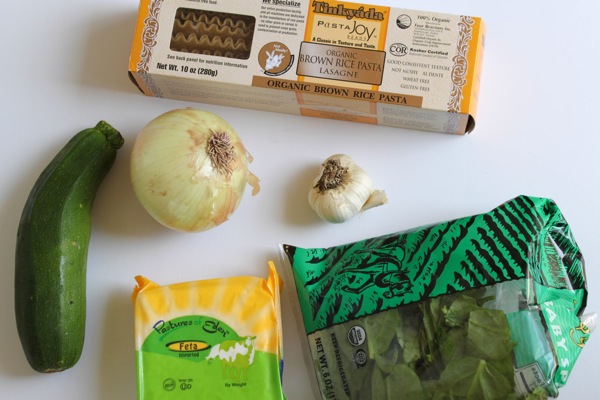 + some organic turkey sausage (more flavor than regular ground turkey) and fresh basil.
I was a little skeptical about the noodles cooking in the slow cooker. (Flashback to when I thought you could cook rice in there. Surprise: it didn't turn out well.) BUT, they did! They were pleasantly al dente, not mushy in the least. A few noodles did not cook completely, but for the most part they did surprisingly well. If you want to ensure fully-cooked noodles, I'd suggest the no-boil brand, though I have yet to see a GF variety.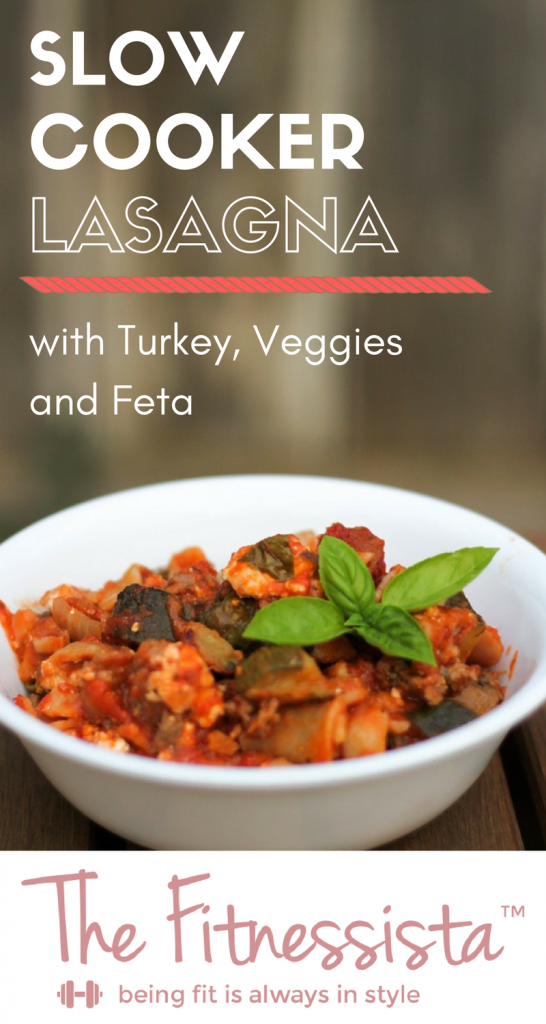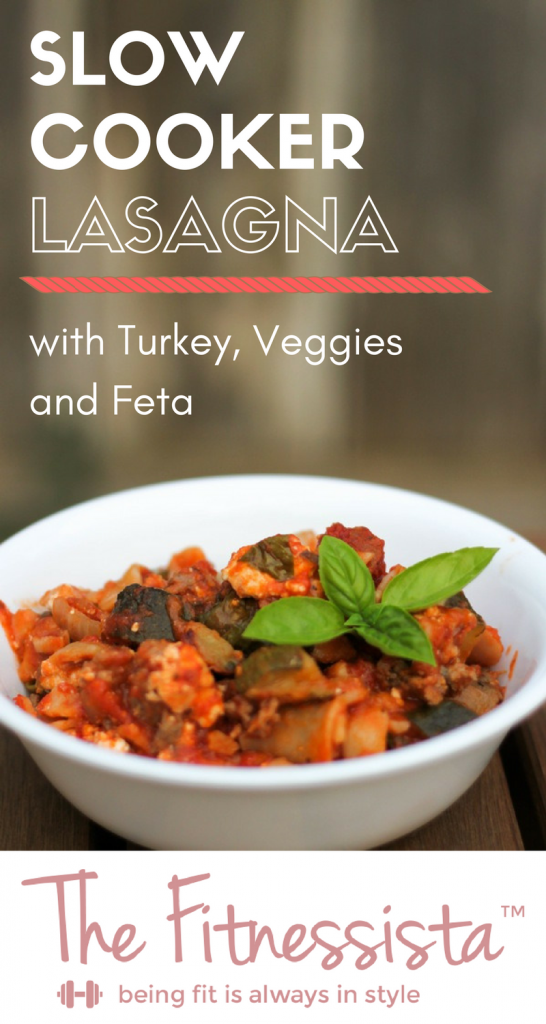 Here's the recipe breakdown if you'd like to give it a whirl:
Print
Slow Cooker Lasagna with Turkey, Veggies and Feta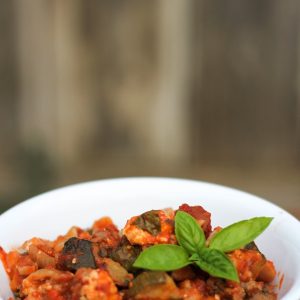 Scale
Ingredients
2

zucchini, sliced

1

onion, chopped

2

cloves garlic, chopped
olive oil

1

lb turkey sausage

2

jar marinara sauce

1

bag spinach

1

container feta

1

package lasagna noodles (no boil noodles are recommended)
a few sprigs of basil, chopped
salt and pepper to taste
Instructions
Sauté zucchini, onion and garlic in olive oil with salt and pepper.
After about 5 minutes, add turkey sausage, and brown completely.
In the slow cooker, add marinara sauce, 3 noodles and 1/2 of the turkey/veggie mixture
Next cover that with fresh spinach and crumbled feta.
The final layer is noodles, sauce and feta on top
Set on low for 4 hours
Top with fresh basil and feast!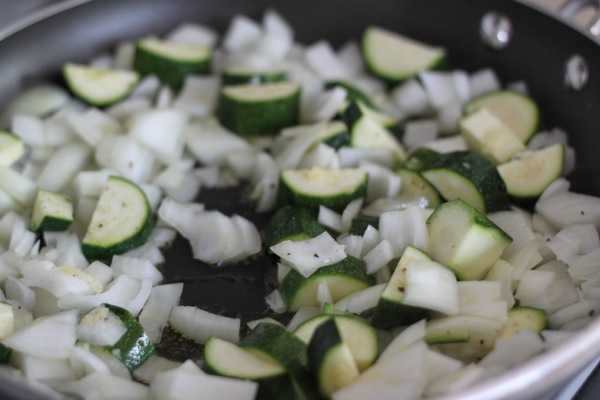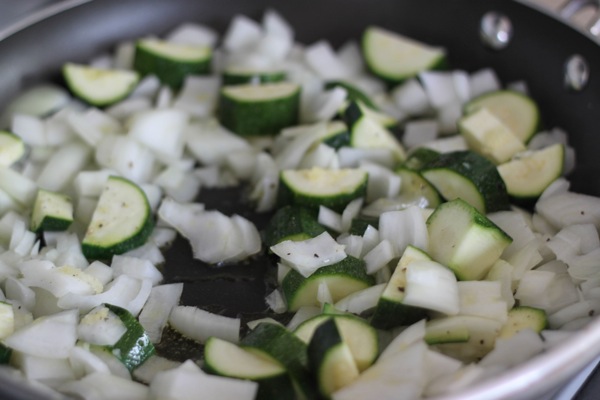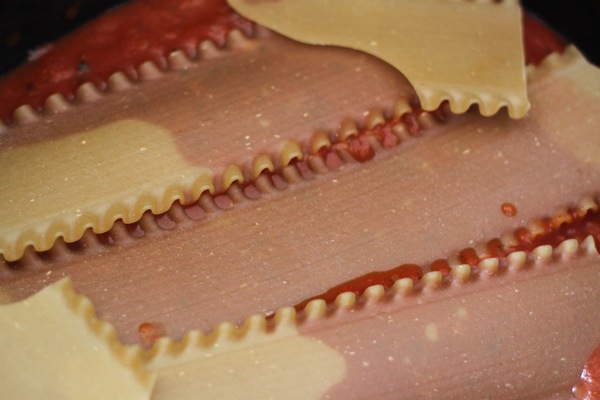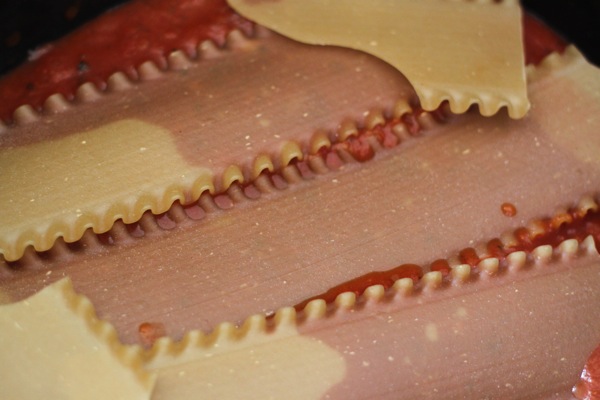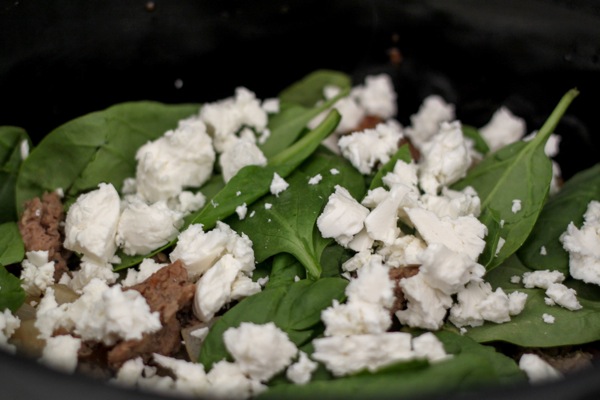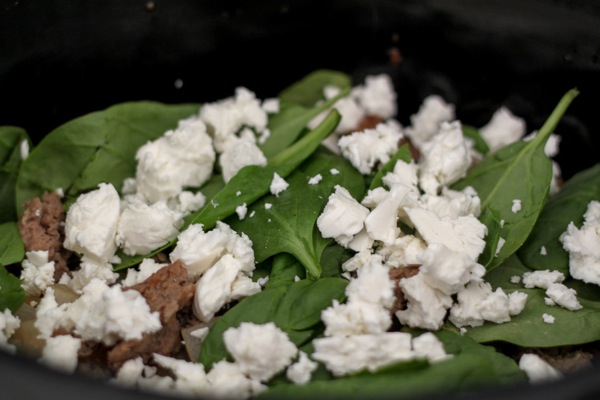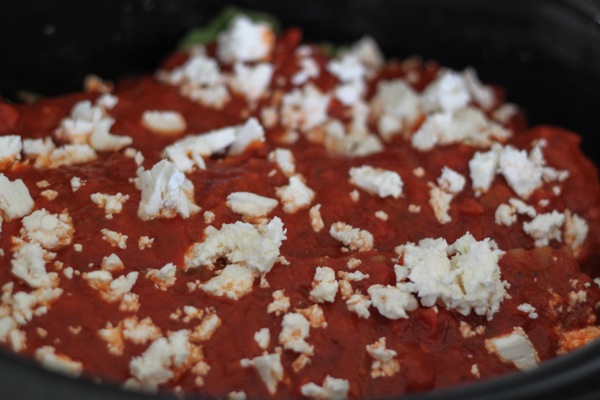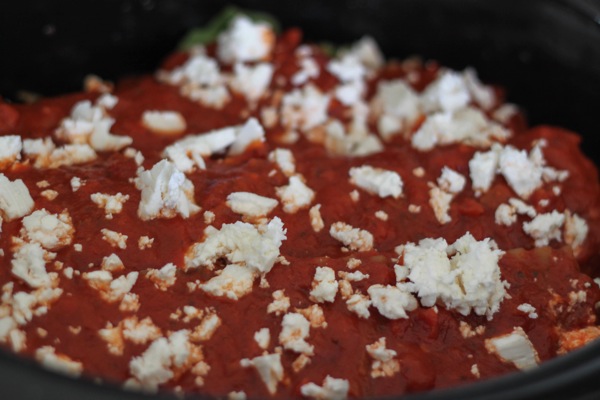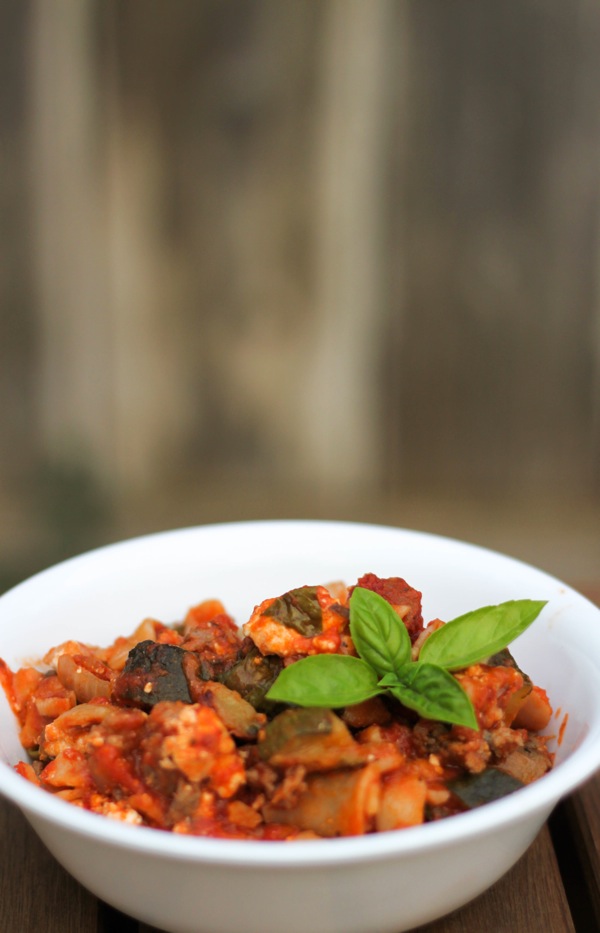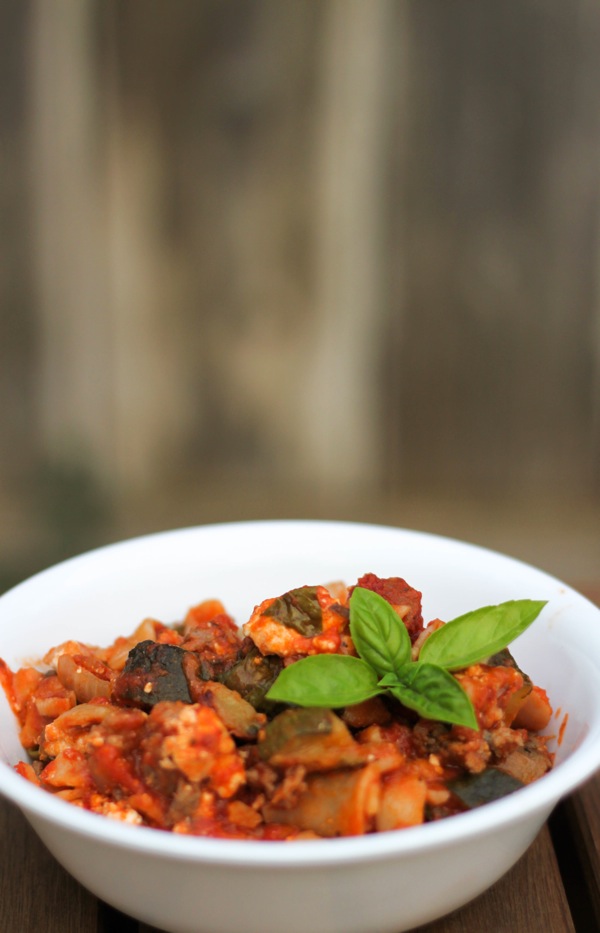 Please let me know if you give it a try <3 Have a wonderful morning!
Other Slow Cooker Meals:
Slow cooker turkey meatballs
PRO meals: Slow Cooker Chicken Cacciatore
Slow cooker butter chicken (and vegan option!)
Slow cooker chicken coconut curry