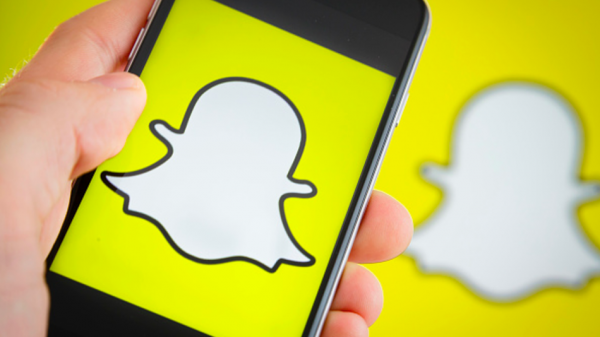 Snapchat's ad business is growing up, and it's beginning to look a lot like Facebook's.
Snap is testing two features this month in Snap Ads — the video ads that are inserted between Stories or on Discover — that make it easier for advertisers to meet their targets when it comes to direct sales, app downloads and user sign-ups, the company told Mashable Tuesday.
Through deep-linking, advertisers can take Snapchat users out of the app and directly into other apps if the user has it downloaded on their device. Snapchat already offers a similar experience through its integration with Uber, but now advertisers can pay for access.
For example, a streaming music service could purchase a Snap Ad where, after users see a 10-second video, they are directed to swipe up. From the web-view page, users can tap through to another app. If they don't have the necessary app downloaded, they could be brought to a page where the app can be downloaded.
An auto-fill feature also allows advertisers that offer a form for user sign-ups, such as a food delivery service, to have some of it auto-completed. The ad can pull in any information users have already granted to Snapchat, including name, phone number, email address and birthday. Snapchat will request to pull the information each time, based on current tests.
The announcement regarding improving mobile ads comes at a crucial time for Snapchat.
Not only are advertisers still deciding whether to spend up on Snapchat, but Instagram is soon expected to introduce ads into Stories (its Snapchat lookalike product). Instagram, which has already won advertiser praise thanks to its large user base and connection to Facebook data, could begin to win more from ad budgets.
Jeff Carvalho, partner and chief strategy officer of Highsnobiety, said his creative agency has not yet spent money on Snapchat ads for clients, but has purchased Instagram ads. His clients' main concerns are the high price tag of Snapchat ads and a lack of familiarity.
"The ask there can be quite demanding for a traditional advertiser that may not understand what the value is around Snapchat," Carvalho said.
This month's updates, however, may prove convincing. "A lot of clients want outbound activity," he said. "They want to see some sort of engagement that goes beyond the platform itself."
Interestingly, while it has become popular for Facebook to copy Snapchat on consumer features, it seems that Snapchat is following Facebook's lead in advertising. Deep-linking and auto-fill ads (or lead ads) are two of Facebook's strengths, the company previously told Mashable.
Snap declined to disclose which advertisers are participating in the test and when it will become available to all advertisers.