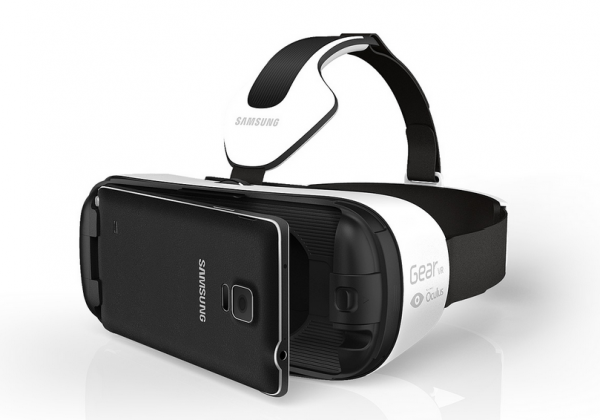 In a new article on Polygon, HTC executive Jeff Gattis suggested that "mainstream" virtual reality is still three to five years away. HTC, of course, has an interest in the virtual reality market growing as large as possible, since it's developing a VR headset—the Vive—in conjunction with game-maker Valve.
Given the rising interest in virtual reality, and the big moves some tech companies have been making in the space, it's worth considering whether there's a platform war brewing, similar to what took place between Windows and Apple's Mac, or iOS andAndroid. If so, here are the likely combatants.
Oculus Rift
For a project that began life on Kickstarter, Oculus has done well for itself: Facebook acquired Oculus VR for $2 billion in 2014, and the actual headset should hit the market early next year. A number of highly impressive games are already in the works, and companies such as Bloomberg have experimented with productivity-centric apps. If there's a downside, it's that users must tether the Oculus Rift to a powerful (and costly) PC in order to make it work, which could raise the bar to entry for many users.
HTC Vive
If VR goes mainstream thanks to gaming, HTC's Vive could have a significant advantage, thanks to Valve's participation in its creation. Lauded as a creator of innovative games, Valve also runs the massive Steam distribution platform, which may give the Vive an advantage with regard to a developer pipeline.
The Vive does have one disadvantage: Users must place two small boxes somewhere in the room where they'll be using the headset. Those boxes use lasers to map the user's location vis-à-vis their environment, providing a more immersive experience. However, that means the Vive probably won't be very portable.
HoloLens
Microsoft's HoloLens isn't so much a virtual-reality headset as an augmented-reality one, layering holograms atop a user's still-visible surroundings. Nonetheless, given Microsoft's intention to turn the HoloLens into an immersive gaming and productivity device, it's likely the hardware will end up competing directly against the Oculus Rift, the Vive, and other VR headsets.
Unlike many of the VR devices coming to market, the HoloLens doesn't require a separate PC or hardware scattered around the room. But while its rivals will offer a fully enveloping experience, the HoloLens holograms appear only in a very narrow portion of the user's view, which could prove a deal-killer for some people.
Google Cardboard
Why spend hundreds of dollars on a complicated VR headset when you can build a cardboard viewfinder, slip your smartphone into it, and activate an app that plunges you into a digital world? Google Cardboard does just that, and while it might lack the bells and whistles of Oculus or Vive, it makes up for those shortcomings by being ultra-cheap. Seriously, you can build one yourself.
Samsung Gear VR
Samsung's early entry into the VR market works almost exactly like Google Cardboard: Slip your (Samsung) smartphone into the slot in the front of the headset, and off you go. Unlike Google Cardboard, it's built from plastic and metal, which raises the cost a bit.
Who Will Win?
It's too soon to tell, although Oculus Rift seems to have attracted most of the buzz surrounding VR. As with smartphones and tablets, the ultimate winner(s) will have the best ecosystem for games and apps; cost, and whether or not the system requires powerful PCs and peripherals, will also be significant factors.