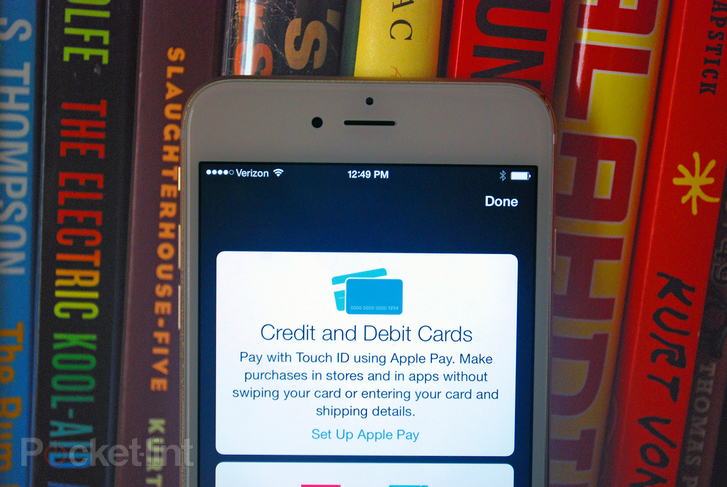 Apple Pay is live in the US, and more retailers and card issuers have added support for the service.
It's time to start spending, whether in apps or in stores, but first you need to setup Apple Pay. If you want to know more about the new service from Apple, including how to get it running, Pocket-lint has detailed everything you need to know.
We also listed which retailers and card issuers support it right now and whether Apple Pay works on all iPhones and iPads.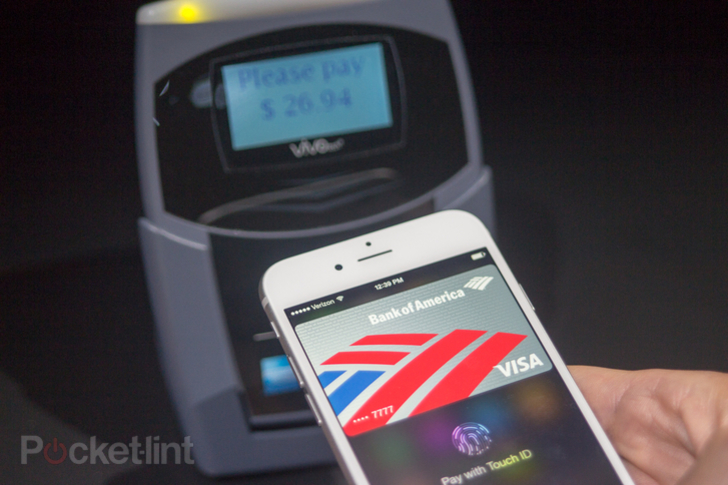 READ: iOS 8.1 Tips and tricks: See what your iPhone and iPad can do now
What do you need to get started?
New iPhone or iPad
In order to use Apple Pay, you need an iPhone 6, iPhone 6 Plus, iPad Air 2, or iPad Mini 3.
Apple's latest devices include a "Secure Element" chip that encrypts payment information. Although iPhone 5S has Touch ID, it doesn't have this new chip and therefore doesn't support Touch ID.
That said, Apple Pay also relies on near-field communication to work in supported stores. Only Apple's latest phones include NFC antennas (which allow you to pay by holding your phone near a contactless payment reader), while Apple's latest tablets don't.
You can therefore only use Apple Pay on the new iPads to pay for goods via retailers' apps (not in stores).
iOS 8.1 update
Update your new iPhone or iPad to iOS 8.1, the first dot update to iOS 8. It released on 20 October and includes many features like Apple Pay.
How do you setup Apple Pay?
Passbook
Open the Passbook app.
You should think of Passbook as your Apple Pay dashboard. Passbook also lets you store boarding passes, tickets, coupons, and more. Simple enough, right? Once opened, tap the "+" symbol in the upper right-hand corner of the Passbook app.
You will then see a card for "Credit and Debit Cards", along with an explanation about how Apple Pay with Touch ID lets you make purchases in stores and in apps without having to swipe a card or enter shipping details.
Just skip past all that and tap the "Set Up Apple Pay" link toward the bottom.
Add cards
You should then be prompted to add a new credit or debit card. You can manually enter your card information or use your iSight camera to take a picture of your card and have Passbook auto-fill some card details.
Next…you'll have to agree with Apple's Terms and Conditions.
Once that's done, you will have the option to add more cards. You can also hit the back option to go back and verify cards (only some require this). If you entered a Chase card, for instance, you will need to verify with Chase.
Verify cards
Passbook verifies cards by sending a code to your email or phone via SMS or call. If you chose the email method, you will get a verification code sent to your email from your bank (and so on). Copy this code and enter it into Passbook to verify your card.
After your cards are entered and verified, they will show up in a virtual stack at the top of your Passbook app, while other cards for plane or event tickets will show up toward the bottom.
You can scroll through cards with your finger and tap whichever one you want to see more details. You can also tap and drag cards to rearrange the order in which they appear.
Keep in mind the first card you add becomes the default payment card. You have to go to Settings within the Passbook app to pay with a different card or select a new default card.
How do you use Apple Pay to buy goods?
In-store
To pay at checkout in a store, just hold your iPhone near a contactless reader with your finger on Touch ID. You won't even have to look at your iPhone's screen, because a subtle vibration and beep will confirm that you paid correctly.
There's also no need to open Passbook or wake your iPhone.
In Pocket-lint's hands-on, we found that your fingerprint confirms the payment, or you could enter a passcode if you haven't setup Touch ID. Once approved, a receipt is recorded in the Passbook app so you can see what you've purchased.
Apps
Unfortunately, for the time being at least, you can't use Apple Pay to pay for goods through retailers' websites. Shopping online currently works through retailers' own iOS apps. So, if you want to shop at Target, you'll need to download Target's app.
Once you download a retailer's app, then add things to your cart, and begin the checkout process, you will of course be able to pay at the end using just your fingerprint via the Touch ID sensor.
Which card issuers support Apple Pay?
Apple Pay will work with most major credit and debit cards issuers as well as US banks. It is currently compatible with Visa, MasterCard, and American Express cards from American Express, Bank of America, Capital One, Chase, Citi, and Wells Fargo.
Support for more financial institutions is expected this year. In fact, on 3 November, Apple added support for cards from the following banks and credit unions: PNC Bank, US Bank, Navy Federal, and Barclay.
In addition, USAA had previously announced plans to launch Apple Pay support on 7 November. You can learn more about Apple Pay participating issuers through Apple's support page.
Which retailers support Apple Pay?
Apart from Apple's own Apple Store, Apple Pay works in more than 220,000 stores in the US.
In fact, Apple Pay works anywhere that accepts contactless payments. Just look for the contactless payments symbol near readers at checkout. A few of the stores, retailers, and companies that have announced their apps will accept Apple Pay include:
Airbnb, Anthropologie, Babies R Us, BJ's, Bloomingdale's, Chairish, Champs Sports, Chevron, Disney, Duane Reade, Eventbrite, ExtraMile, Fancy, Foot Locker, FootAction, Free People, Groupon, Hotels, House of Hoops, Houzz, Instacart, Jack Threads, Kids Foot Locker, Lady Foot Locker, Levi's Stadium, Lyft, Macy's, McDonald's, MLB.com, Nike, Office Depot, OpenTable, Panera Bread, Petco, Petsmart, RadioShack, Run by Foot Locker, Sephora, Six:02, Sports Authority, Springs, Staples, Starbucks, StubHub, Subway, Target, Texaco, Ticket.com, Toys R Us, Uber, Unleashed, Urban Outfitters, Walgreens, Wegmans, and Whole Foods.
That said, only the following apps are supporting Apple Pay at launch: Airbnb, Chairish, Disney Stores, Fancy, Groupon, Hotels, Houzz, Instacart, Lyft, MLB.com, OpenTable, Panera Bread, Spring, Staples, Target, Tickets.com, and Uber.
Want to know more?
For more information about how Apple Pay works, read Pocket-lint's in-depth look at the feature. We covered all the technical details and complexities involved in order to give you an easy-to-read summarisation.
And you should take a moment to read it, because, as Apple claimed on stage, Apple Pay will certainly change how you pay.