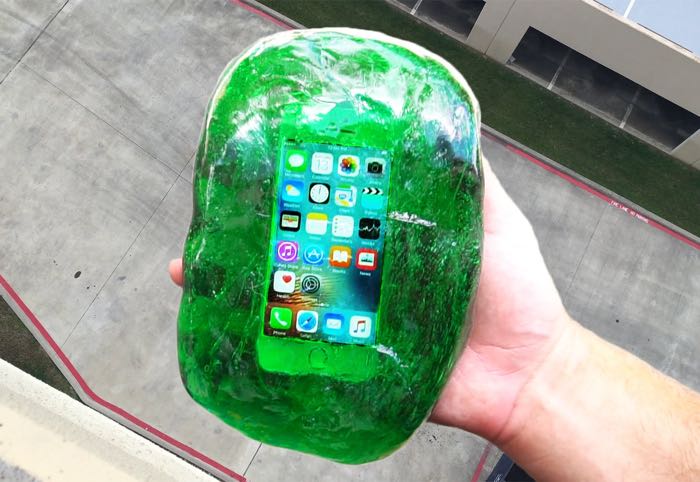 We have seen various iPhone videos drops tests over the years although I think this new one could be one of the most inventive, the Flubber iPhone SE drop test.
The guys from Gizmoslip decided to make some Flubber and then encase an iPhone SE inside it, the device was then dropped from 100ft.
As we can see from the video, Flubber is not the best way to protect your iPhone, especially if you intend to drop the device from such a tall building.