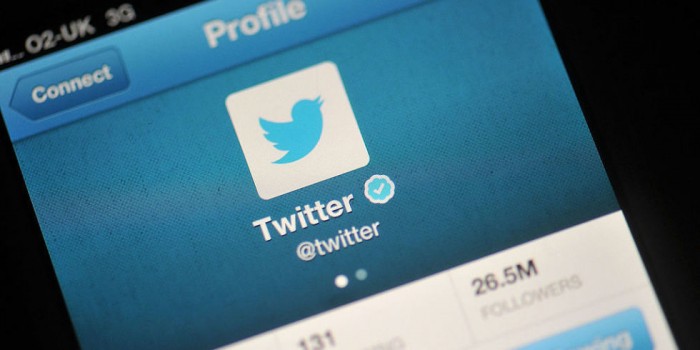 Twitter is continuing its fight against cyberbullying by announcing a series of big changes.
In its ongoing effort to make "Twitter a safer place", the social media giant announced on Tuesday (February 7) that it's taking three major steps in order to protect its users.
Firstly, Twitter is now going to make it more difficult for permanently banned trolls to sign up using new usernames. This is a step, Twitter says, that will hopefully limit "accounts that are created only to abuse and harass others".
A 'safe search' option is also in the works, and will eliminate "potentially sensitive content" and tweets from banned and/or blocked accounts for your main feed.
"While this type of content will be discoverable if you want to find it, it won't clutter search results any longer," Twitter confirmed in Tuesday's blog.
Twitter will begin "identifying and collapsing potentially abusive and low-quality replies" as well in the coming weeks, so that "the most relevant conversations are brought forward".
Should you wish, you'll still be able to find these 'low quality tweets' but only if you directly search for them. Why is Twitter making such sweeping changes?
"Making Twitter a safer place is our primary focus," Twitter's engineering vice president Ed Ho explained. "We stand for freedom of expression and people being able to see all sides of any topic.
"That's put in jeopardy when abuse and harassment stifle and silence those voices. We won't tolerate it and we're launching new efforts to stop it."
Twitter stepped up its campaign to stop cyberbullying last month by revamping its notification system so that the mute option could be applied to keywords, phrases and even entire conversations as well as abusive users.
Last year, Twitter banned alt-right activist Milo Yiannopoulos for posting a series of abusive tweets about Ghostbusters and Saturday Night Live star Leslie Jones.
Leslie Jones temporarily quit the microblogging website over that abuse, but has since returned to Twitter.