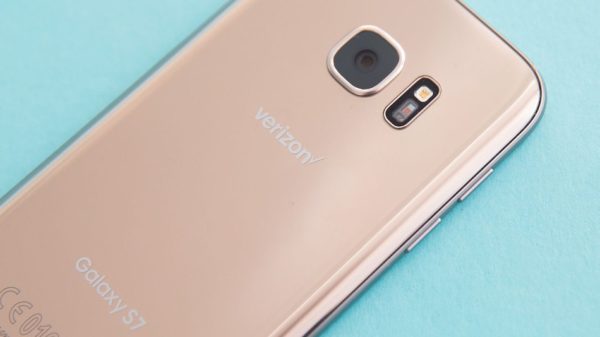 Good news, Verizon customers, and irresponsible phone owners everywhere. If you finally feel the need to repair your pathetic, cracked phone screen (after being turned down by yet another date because of it), you won't even have to leave your house—if you live in the right area, that is.
As part of its Total Mobile Protection device insurance plan, Verizon is now offering same-day phone screen repair service in-store and via house call.
Yes: House call.
The program rolls out today, giving up to 60 percent of the network's customer base same-day support for their spiderwebbed screens.
There are some big caveats, though. The repair service is rolled into the $11 monthly charge for Total Mobile Protection, but each house call comes at the additional cost of a $79 plan deductible. It's cheaper than replacing a phone outright, sure—but isn't that the whole point of paying for extra insurance?
The list of participating locations leaves a bit to be desired, as some states will only offer same-day repair in one or two service areas. Verizon says more locations are "coming soon," but doesn't provide a timeline.
Here's the full roster for the initial rollout: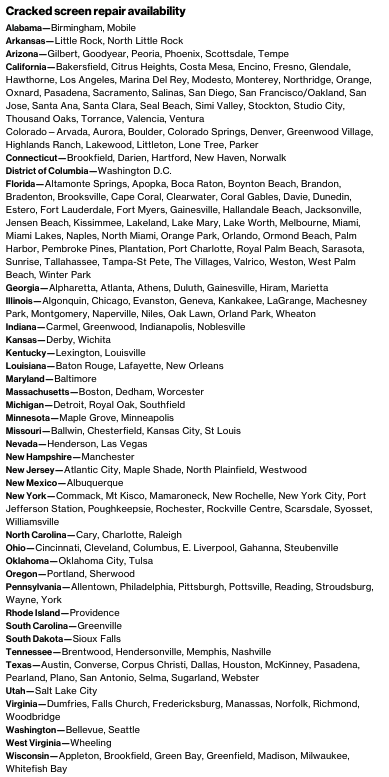 Not all devices are included in the service, either—the current-gen iPhone 7 and 7 Plus are a glaring omission. For now, repair-eligible devices include the iPhones SE, 5C, 5S, 6, 6 Plus, 6S, and 6S Plus, Samsung's Galaxy Note 4, 5, S5, S6 and S7, and Motorola's DROID Turbo and DROID Maxx.
The same day program service could be a nice extra perk for Verizon, which is facing steep competition for the top network spot from challengers like T-Mobile. In order to make it really worth it, though, Verizon will have to find some way to bring it to more markets, and keep all those extra costs under control.