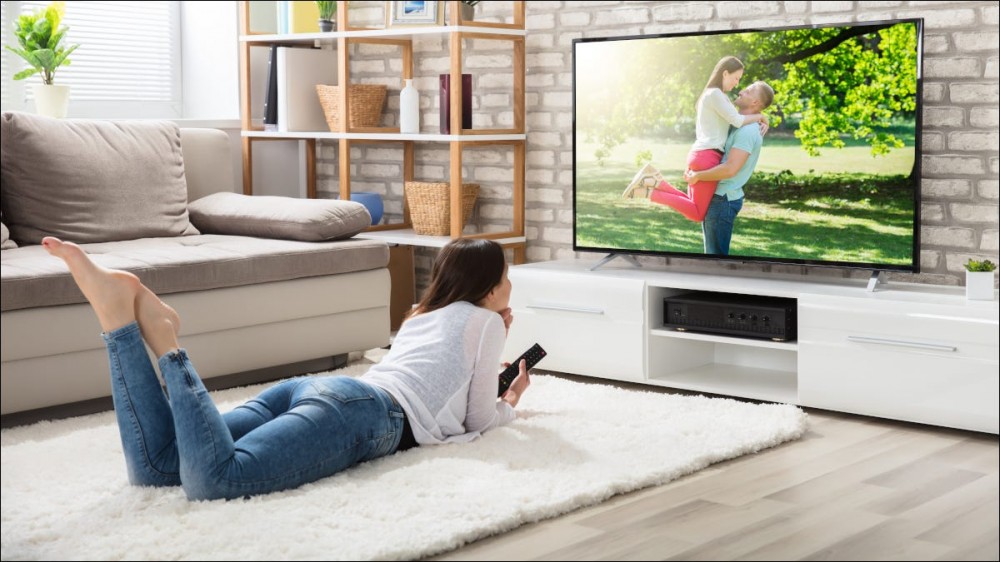 If you're buying a new TV, you might come across terms like "dimming zones" or "full-array local dimming" in marketing materials. Understanding what this means and how it relates to image quality can help you make a better buying decision.
Backlights and Dimming Zones
There are two types of displays dominating the market at the moment, LED-lit LCDs and self-emissive OLED displays. Since OLED sets don't have a backlight, local dimming only applies to LED-lit LCD sets. Full-array local dimming means that zones can be adjusted independently across the display as opposed to edge-lit dimming that can only dim in horizontal bands.
Dimming zones reduce backlight intensity in specific areas of the screen to improve the contrast ratio. This is necessary because LCD TVs rely on a backlight to shine through the display stack to create an image on the screen. To display black, this backlight must be effectively blocked out, which can result in black appearing to be gray.
Since contrast ratio is one of the most important factors that determine image quality, reducing the backlight can improve the contrast ratio by making blacks blacker. More zones mean greater control over the image being displayed on the screen.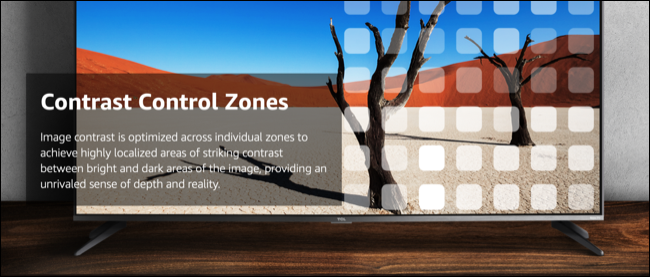 Manufacturers refer to dimming zones differently in their marketing materials. Look for words like "local zones" or "contrast control zones," and be aware that larger screen sizes could have more zones than smaller ones, even on the same model of TV.
Full-array local dimming is no longer mostly reserved for higher-end LED sets, with budget manufacturers offering the feature as standard on cheaper models like the TCL 5-Series.
Budget Friendly With Local Dimming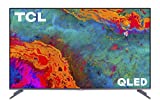 TCL 5-Series HDR QLED Roku Smart TV
This TV is fully-featured beyond full-array local dimming and comes at a reasonable price.
Understanding the Limitations of Local Dimming
Dimming zones aren't perfect, and there's a limit to how effective they can be. For example, on a scene with light and dark elements, you might be able to see the edge of a dimming zone due to "ghosting," where the backlight elevates dark areas of the screen in a distracting manner.
At the same time, on a predominantly dark scene, you might experience black crush, where dimming causes a loss in shadow detail or subtle highlights. A good example of this is a starfield test, where stars disappear because the dimming algorithm doesn't deem them bright enough to trigger the backlight.
Since dimming relies on the processor inside the TV, the feature can introduce latency. This isn't an issue when watching movies or TV, but it can be a problem when playing games. For this reason, some TVs disable or downgrade their dimming capabilities while in game mode.
This can result in a worse contrast ratio, where blacks appear elevated. It's not going to be so noticeable in a brightly lit room, but if you play in the dark, then you might want to look at getting an OLED display instead.
Local Dimming Doesn't Apply to OLED
If you're looking at buying an OLED television, you don't need to worry about local dimming zones. Since OLED is self-emissive, each pixel is capable of generating its own light output. There's no need to dim a backlight because there's no backlight.
Learn more about the difference between OLED and LED-lit LCD in our guide to buying a TV.
The Best TVs of 2021 for Gaming, Movies, and More