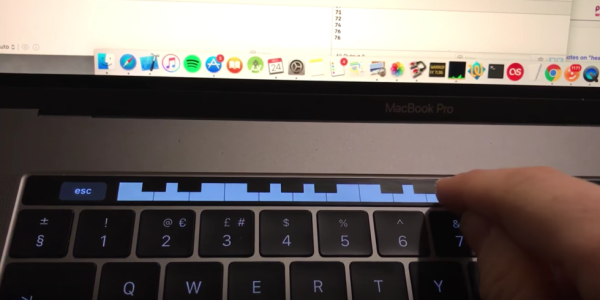 When Apple announced its fresh MacBook Pro line back in October, the Touch Bar was touted as a top-class innovation that would change the way you communicate and function on your computer.
Shortly after getting you all excited, though, the Cupertino giant dropped the eye-watering price tag.
But if you thought that instant emoji interaction and a nifty predictive text tab wasn't enough to help you shell out a small fortune, perhaps the piano app shown below will be.
Once you've downloaded Touch Bar Piano to your fancy new MacBook, the app shows a tiny keyboard that will allow you to choose between 128 different instruments. So while you can make an uncoordinated din with piano sounds, you can also employ the strings, drums and various voices.
And thanks to some multi-touch, you'll be a regular Nils Frahm in no time.
Or a scaled down Tom Hanks.
Prices for the new MacBook Pro range start at a staggering £1,749 (you can buy your own piano for that price, or at least a really, really good keyboard), so if the Piano Bar doesn't manage to sell it to you after all, you may also want to consider the MacBook's raw, unadulterated power, stunning screen and unrivalled design to convince you to splash the cash.