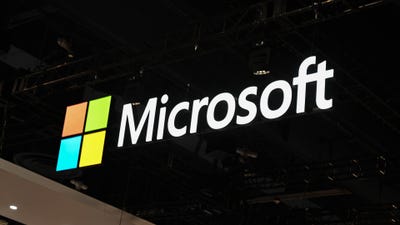 It's been a few years since Apple launched the M1 chipset, and clearly, its gamble paid off. The ARM-based "Apple Silicon" platform's incredible power efficiency has changed how people use Mac computers, especially MacBook laptops. Now, it appears that Microsoft is working on its own ARM chipset.
As discovered by Windows Latest, Microsoft is currently hiring a "Microsoft Silicon Team" and is specifically looking for engineers with experience in SoC design. Job listings on the Microsoft website (which have mostly vanished) show that the company is searching for a range of hires, including a Principal SoC Silicon Architect and a Senior Silicon Power Integrity CAD Manager.
This is a strong indicator that Microsoft is developing an ARM chipset. Presumably, this ARM SoC will be for PCs, as Microsoft has toyed with the idea of ARM-based PCs for decades. (A smartphone chipset seems unlikely, given Microsoft's continued failure in the smartphone market.)
Microsoft is well aware that the ARM architecture offers massive benefits in terms of processing power and energy consumption. And now that Apple is a few years deep into ARM, it's clear that a transition from the traditional x86 CPU architecture can be made with a soft landing.
The 2019 Surface Pro X, which runs on a Qualcomm-developed Snapdragon 8cx chipset, is Microsoft's most notable foray into ARM (ignoring the disastrous Surface RT). This tablet PC utilizes a special operating system called Windows on ARM, which is exactly what it sounds like—a version of Windows made for the ARM architecture.
Unfortunately, Windows on ARM isn't great. Microsoft's development of the operating system has been slow, likely due to the challenge of carrying over Windows' decades of backward compatibility. Not to mention, very few developers are willing to port their x86 processes over to ARM, and the Windows on ARM compatibility layer (which allows you to run x86-64 software) still needs a lot of work.
But one of the biggest problems hampering Windows on ARM's development is hardware. While Apple has the freedom to build a custom SoC that's perfectly suited for its operating system, Microsoft is stuck in an exclusivity deal with Qualcomm. And in the last few years, Qualcomm has plainly stagnated—a fact that's evidenced by the minuscule performance improvements in the Android smartphone and smartwatch market.
Hopefully, this is a sign that Microsoft is getting serious. If it can successfully develop a custom ARM SoC to rival Apple Silicon, it will greatly benefit the PC industry as a whole. Customers will be able to buy power-efficient machines for Windows or macOS, and software developers will take the ARM platform more seriously, thereby providing more native ARM apps for Microsoft and Apple's operating systems.
Source: Windows Latest